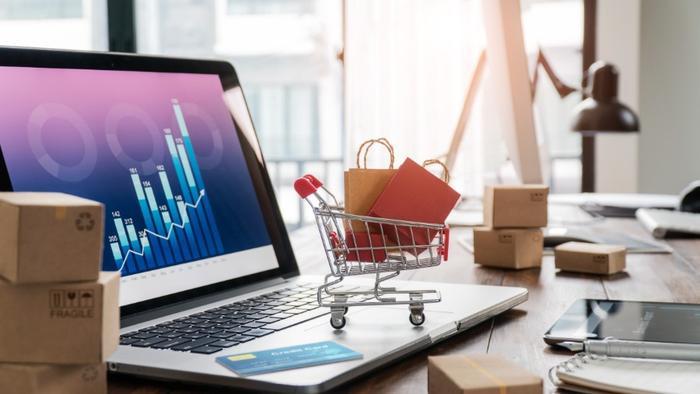 Following two months of low sales due to the coronavirus pandemic, retail sales rose by a record 17.7 percent in May, the Commerce Department reported Tuesday. 
The rebound, which was more than double the 8.4 percent increase economists had expected, suggests that consumers are beginning to shop the way they used to before the pandemic. Analysts say the U.S. economy may be on track to make a V-shaped recovery. 
"The key point here is that it's now pretty easy to imagine a full reopening of the economy taking all components of retail sales back to their pre-Covid level by, say, July," wrote Ian Shepherdson, chief economist at Pantheon Macroeconomics. 
"After July, much depends on what Congress does to the enhanced unemployment benefits, currently scheduled to end at the end of the month. If that happens, with millions of people still unemployed, sales will drop back."
Numbers suggest rebound
The largest increase in sales during May was seen in clothing and clothing accessory stores (a 188 percent jump); there was also an 88 percent increase in sales in sporting goods, hobby, musical instrument, and book stores. Sales of motor vehicles rose 44.1 percent, and restaurant sales increased by 29.1 percent. 
Sales of furniture and home furnishings increased by 89.7 percent, and sales in electronics and appliance stores rose 50.5 percent. Overall, total spending is still sitting at a year-over-year level that is 6.1 percent lower than it was before the COVID-19 pandemic.
While the numbers suggest that the economy is recovering from the coronavirus sales slump, health experts are concerned that the reopening of states could lead to flare-ups in COVID-19 cases. As states proceed to gradually reopen, researchers say face masks will play a key role in mitigating the spread of the virus.