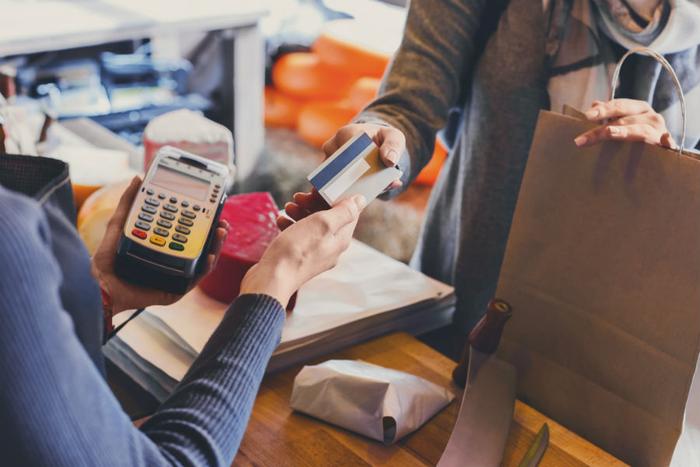 On Thursday, the government reported a 0.8 percent increase in retail sales in May -- a figure that was much higher than anticipated. Perhaps even better, retail sales are up nearly six percent since last year.
The surges were seen at clothing stores, restaurants, and home improvement stores like Home Depot and Lowes.
The increase in spending last month was seen mostly at physical stores, as sales far outpaced what the government calls nonstore retailers -- a category that includes Amazon, catalog retailers, vending machines, newspaper delivery, and other online retailers.
Why the increase
Experts immediately pointed to the strong job market and economy as the two main reasons for increased spending. Currently, the unemployment rate is the lowest it's been in almost two decades.
Though the year started off on a rocky note spending-wise, many believe the rough winter was behind the low spending in the early months of 2018.
Economists also pointed to the new tax laws playing a role in increased spending. Many Americans were waiting to see how the new tax cuts would play out, and once the cuts were passed, it was the green light to start spending.
Economic effects
Because of such strong sales numbers, economists at Barclays increased their forecast for the remainder of the year in terms of consumer spending. They now think the economy will expand at an annual rate of 3.5 percent -- up from their initial estimate of three percent.
However, it may be unlikely to think Americans will continue to spend at this rate. Though retail rates were up, savings rates were down, as that number dropped to 2.8 percent in April. Consumer spending may be increasing, but it's increasing far faster than personal income.
It's important to note the savings rate has only been below three percent three times since the 2008 financial crisis; one such time was this past November and December, though it quickly went up after the holiday shopping season.
This may cause retail sales rates to decrease soon, especially considering the Federal Reserve's intent to continue raising interest rates throughout the year. Credit card rates are expected to be the most affected, followed up by home equity lines of credit, auto loan interest rates, and mortgage rates. The increase is the second of the year, and the seventh since the Fed began "normalizing" rates after years of keeping the discount rate at zero percent.
Tony Bedikian, head of global markets at Citizens Bank, said increased rates could be a deterrent to shoppers, but consumers may not pull out so quickly if "the Fed doesn't raise rates too quickly." Additionally, Bedikian feels that "as long as [people] have jobs and wages are rising," spending should remain at a steady rate.