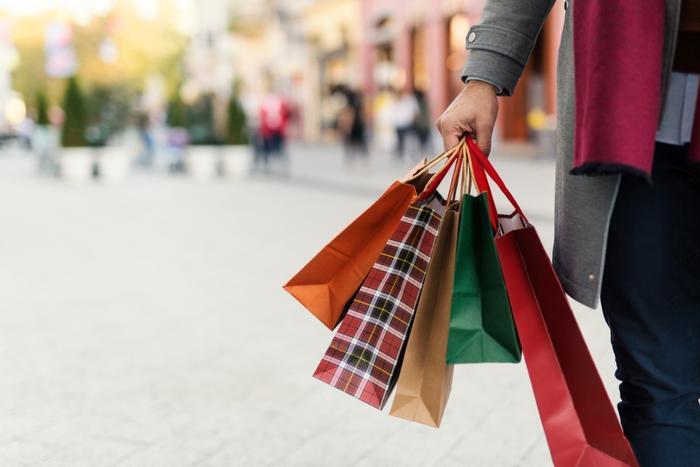 Even though it was the climax to the holiday season, consumers stayed away from shopping malls and even spent less online in December. Retail sales suffered their biggest one-month decline since 2009, when the country was just a year removed from the financial crisis.
The Commerce Department report, delayed more than a month by the government shutdown, showed December retail sales declined 1.2 percent from December 2017. And it doesn't appear that consumers did all their holiday shopping a month earlier. Sales for November were revised downward, showing a modest 0.1 percent increase over 2017.
Online shopping took a big hit in December, declining 3.9 percent. But some of that online shopping may have shifted to November, which saw sales increase 2.8 percent.
What does it mean?
Analysts suggest the numbers indicate a slowing in the economy, but other recent surveys have shown more optimism among consumers. One of the most recent surveys taken by the Gallup Poll showed consumers to be in an upbeat mood financially as they enter a new year.
The poll found 69 percent of those questioned expect their financial situation to improve over the next 12 months. However, that optimism didn't translate into additional holiday spending in December.
When you strip out automobile purchases, gasoline, building materials, and food services, sales were even worse, down 1.7 percent.
A second government report also suggests a softening economy. The Federal Reserve reports industrial production fell 0.6 percent in January, the first decline in eight months. But the slowdown at the nation's factories followed several months of sizable gains. Even with the decline, industrial output last month was up 3.8 percent over January 2018.
Economists no doubt will dissect the data to determine what it says about an economy that, from all other appearances, looks to be in good shape. Unemployment remains low while wages have steadily risen.