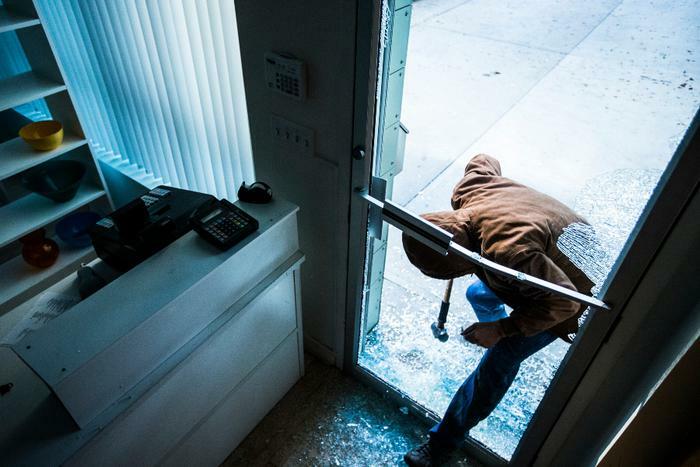 "Smash and grab" thefts at upscale retailers in many major cities have increased in recent weeks. Retailers say their stolen merchandise is being sold online, and they want Congress to do something about it.
In a letter to congressional leaders, CEOs of major retailers expressed alarm over what they said is "organized retail crime." Surveillance video has shown a dozen or more people invading a store and grabbing handfuls of expensive merchandise, overwhelming outnumbered security personnel.
To make matters worse, the executives say the stolen merchandise ends up for sale on rogue websites, usually at cut-rate prices. They asked lawmakers to pass the INFORM Consumers Act, legislation that they contend will modernize consumer protection laws and crack down on these websites.
"As millions of Americans have undoubtedly seen on the news in recent weeks and months, retail establishments of all kinds have seen a significant uptick in organized crime in communities across the nation." the CEOs wrote. "While we constantly invest in people, policies, and innovative technology to deter theft, criminals are capitalizing on the anonymity of the Internet and the failure of certain marketplaces to verify their sellers."
Protecting retailers and consumers
The CEOs note that purchasing a stolen item is against the law if you have reason to believe it is stolen. They say buying a diamond ring for a few hundred dollars should be a pretty big tipoff. But they also note that cracking down on websites selling stolen goods not only protects retailers, it also protects consumers.
"If a customer buys a product from a local retail storefront or ecommerce site and it is broken or otherwise defective, the consumer knows exactly who to contact. There is accountability," the letter points out. "In the current environment, criminal networks and unscrupulous businesses have exploited a system that protects their anonymity to sell unsafe, stolen, or counterfeit products with little legal recourse. This lack of transparency on particular third-party marketplaces has allowed criminal activity to fester."
The letter to the top leaders of the House and Senate was signed by 20 CEOs, including Nordstrom CEO Eric Nordstrom. The night before Thanksgiving, several thieves entered a Nordstrom store in suburban Los Angeles, doused a security guard with bear spray, and made off with seven expensive purses.
Best Buy CEO Corie Barry, who also signed the letter, told retail analysts last month that brazen shoplifters are "traumatizing" store employees. He said the crime wave is so severe that it is beginning to affect company profit margins.