---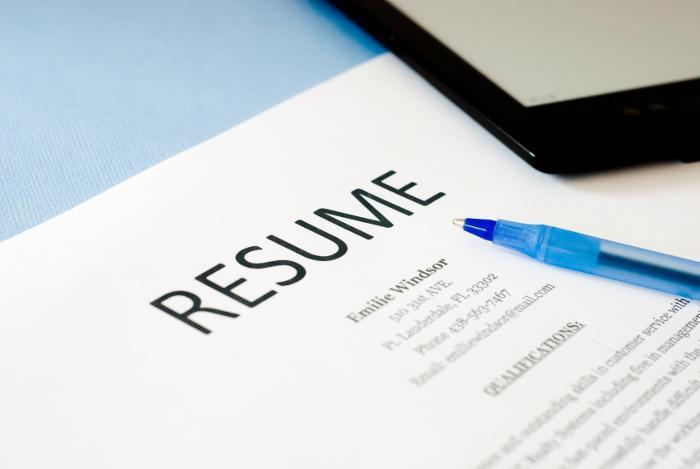 The first step to landing a good job is crafting a résumé that puts your career in the best possible light. Whether it's your first job or an attempt to advance, you want a document that can help seal the deal.
Unfortunately, many job seekers present a résumé that not only doesn't advance their cause, it actually sets it back.
Researchers at employment site Careerbuilder.comrecently asked hiring managers about the importance of résumés and how they influence whether someone is hired or not. They learned that 70% of employers spend less than 5 minutes reviewing a résumé and 48% said they spend less than 2 minutes reading it.
That means a job applicant has very little time to grab a prospective employer's attention. Many make the mistake of overselling, and in many cases fabricating qualifications. This will generally doom your chances, hiring managers say.
Embellishing usually backfires
"Job seekers have the unenviable challenge of grabbing – and holding – a hiring manager's attention long enough to make a strong impression," said Rosemary Haefner, chief human resources officer at CareerBuilder. "Embellishing your résumé to achieve this, however, can ultimately backfire."
It turns out most hiring managers are willing to consider candidates who do not meet 100% of the qualifications. What they're looking for is a candidate who can prove past achievements and have an ability to learn, show enthusiasm and demonstrate a cultural fit.
According to the survey, 42% of employers would consider a candidate who met only 3 out of 5 key qualifications for a specific role.
The survey collected some of the more memorable résumé blunders hiring managers encountered. The list serves as a powerful reminder to job applicants to just play it straight.
Memorable blunders
Some of the most memorable résumé blunders include:
Applicant claimed to be a former CEO of the company to which they were applying.
Applicant claimed to be fluent in two languages - one of which was pig Latin.
Applicant wrote "whorehouse" instead of "warehouse" when listing work history.
Applicant's personal website linked to a porn site.
Applicant introduced himself in the cover letter by writing "Hey you" as a greeting.
Applicant vying for a customer service position gave "didn't like dealing with angry customers" as the reason for leaving her last job.
User name of applicant's email address was "2poopy4mypants."
Applicant claimed to be a Nobel Prize winner.
Applicant claimed to have worked in a jail when they were really in there serving time.
Applicant who claimed to be HVAC certified later asked the hiring manager what "HVAC" meant.
Applicant said to have gotten fired "on accident."
Applicant claimed to have attended a college that didn't exist.
Applicant for a driver position claimed to have 10 years of experience but had only had a driver's license for four years.
Applicant listed as a reference an employer from whom they had embezzled money and who had an arrest warrant out for the applicant.
Applicant's stated job history had him in three different companies and three different cities simultaneously.
Honesty is still the best policy
After reading the list, you may see a pattern here. Beyond stupidity, it reveals some job applicants flat out lie. They may think they are putting one over on the person across the desk from them, but 9 out of 10 times they aren't.
According to the survey, 56% of job applicants say they have caught a lie on a résumé. Most say job seekers embellish skill sets or past responsibilities. Twenty-eight percent have found job seekers claiming academic degrees they don't have.
You might not think hiring managers check out these claims, but they do.
What works
Some job seekers present résumés that command attention and respect. The researchers learned that what impresses hiring managers the most is a résumé that has been customized for the open position. Nearly half say they expect to receive a cover letter, in addition to the résumé.
Another way to impress a hiring manager is to address them by name in your cover letter.
Getting a job in this economy isn't easy. If your résumé works against you, it's almost impossible.
---