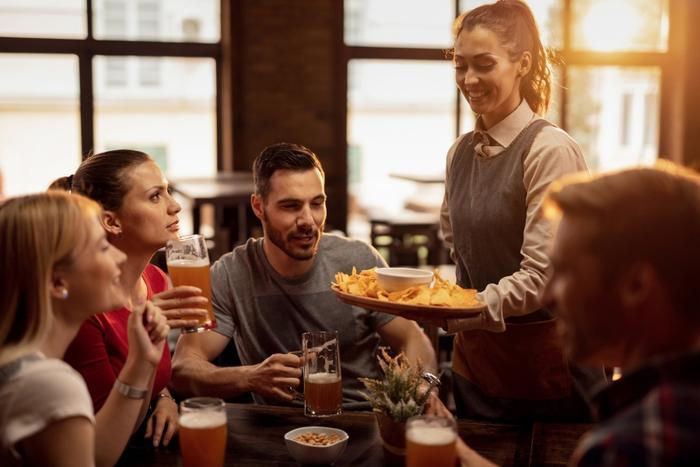 With all that's going on in the restaurant world -- the chicken sandwich wars, which restaurants deliver and which don't, and the rash of restaurant chains going belly-up -- consumers are changing what they eat, where they eat, and how they eat at an astonishing rate according to a new survey.
To provide some clarity on the state of the industry, Service Channel has just released its State of the Restaurant survey. It found that winning in the restaurant business isn't just about food anymore. Here are the four biggest takeaways from today's demanding diners.
Restaurants can always improve service and cleanliness
An impressive 70 percent of consumers think today's restaurants provide a great experience, and another 62 percent think restaurants know what customers want from a dining experience. 
"While these are great numbers, we also found there is lots of room for improvement," the report stated. "One in every four consumers still want restaurants to improve on cleanliness or service. Cleanliness also helps ensure repeat customers: clean tables and eating areas were the most cited as the most important factors in getting diners to return to your restaurant."
With more and more people turning to reviews to help their decision-making process, service and cleanliness weigh heavily in what restaurant they pick. The survey said a substantial 75 percent of consumers will skip restaurants that have negative reviews about cleanliness. 
Restaurants should be courting millennials 
The report suggests that U.S. restaurants should be trying to entice younger consumers by ensuring that they have a great experience. 
"We found that millennials eat out more than any other age group," the report stated. "We also found millennials are the most likely to post on social media and tell a friend when they have a bad experience in a restaurant."
The fact that millennials allocate the highest percentage of their income to food and beverage is another reason why the demographic can't be taken for granted.
Consumers expect a lot and have a low tolerance for mediocrity 
A restaurant's most valuable customers have higher expectations and a lower tolerance for bad experiences. The majority of diners who have a bad experience at a particular restaurant said they would not go back to that establishment. 
That metric is especially true for diners 40 and older, with 83 percent of them saying they are more likely to dine at a competitor if they have a bad experience.
Tech expectations are high
Tech expectations are especially high for coffee shops. The survey found that 30 percent of consumers reward restaurants that have Wi-Fi or mobile ordering with repeat business. 
Coffee shops have the most to gain from tech add-ons. The coffee shop category was a $45 billion market in 2018 thanks to nearly 15,000 Starbucks and 10,000 Dunkin' stores. And that trend will continue to grow thanks to becoming the de facto mobile offices of a mushrooming remote workforce.