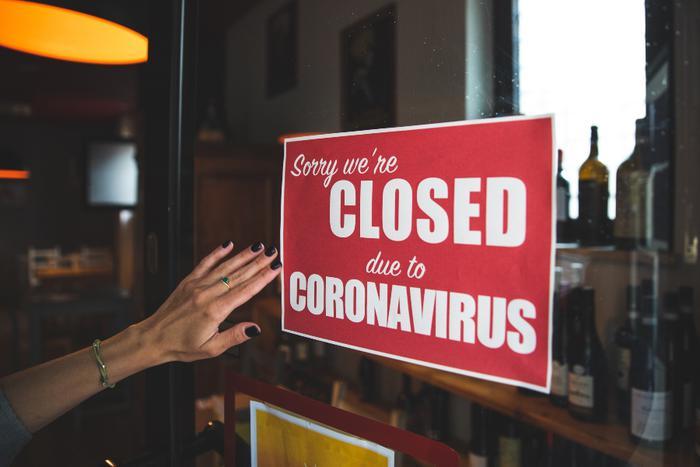 The National Restaurant Association (NRA) has issued an urgent appeal to Congress for aid to restaurants that have been forced to close or to sharply curtail operations. Citing a survey the group recently completed, it warns that the future is grim for these businesses.
"What these findings make clear is that more than 500,000 restaurants of every business type—franchise, chain, and independent—are in an economic free fall," said Sean Kennedy, executive vice president for public affairs in a letter to Congress. "And for every month that passes without a solution from Congress, thousands more restaurants will close their doors for good."
The NRA surveyed 6,000 restaurant operators and 250 businesses that support the industry. It found that 87 percent of full service restaurants have experienced a 36 percent drop in sales revenue on average. 
Worst yet to come
For an industry with an average profit margin of no more than 6 percent, the NRA warns that these conditions are simply unsustainable. Eighty-three percent of full service operators expect sales to be even worse over the next three months. 
Independent and franchise owners are feeling the most pain. While sales are down, their costs are not. Fifty-nine percent of operators told the NRA that their total labor costs, as a percentage of sales, are higher than they were pre-pandemic.
While hope is on the horizon in the form of vaccines that will help the world get back to normal, the NRA warns that restaurants -- including many local favorites across the country -- probably won't be there when the pandemic is a distant memory.
Not only will that affect owners of these businesses, but the NRA says people who depend on them for employment will also feel the pain. Fifty-eight percent of chain and independent full service operators expect continued furloughs and layoffs for at least the next three months.
Grim statistics
In its appeal to Congress for help, the NRA presented these grim statistics:
About 17 percent of restaurants -- more than 110,000 establishments -- are closed permanently or for the foreseeable future.

The majority of permanently closed restaurants were well-established businesses that were fixtures in their communities. On average, these restaurants had been in business for 16 years, and 16 percent of them had been open for at least 30 years.

Only 48 percent of these former restaurant owners say it is likely they will remain in the industry in any form in the months or years ahead. 
Congress has debated additional aid to businesses and individuals for months because lawmakers have been unable to get past two key sticking points.
Democrats have insisted on additional money for state and local governments, and Republicans have refused. Republicans have insisted on protecting businesses from lawsuits by people who get sick, and Democrats have refused.