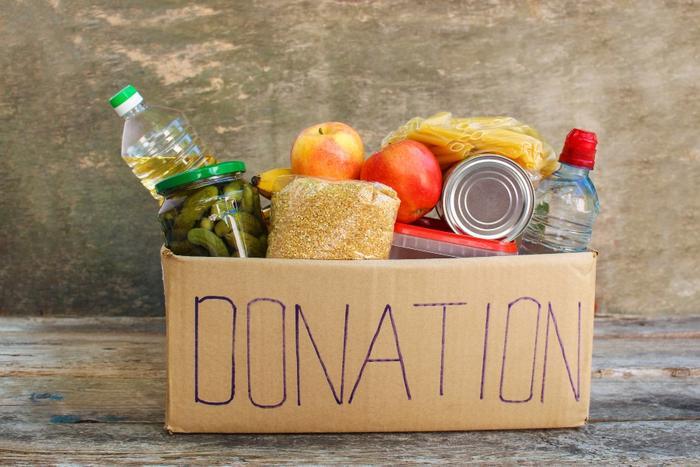 Food spoils. No surprise there.
However, the surprise emergence of the coronavirus has left both chefs and farmers sitting on tons of produce and meat that they need to get rid of while it's still edible. Rather than just tossing the food out, FoodMarket reports that some upscale restaurants are trying to sell beef, pork, and seafood directly to consumers. 
In San Francisco, Harris' steakhouse is selling complete ready-to-prepare meals of steak and vegetables to the public. And, in a gesture of goodwill, Chicago-area restaurant Acadia is giving away food that would otherwise spoil to restaurant industry employees every Saturday -- including seafood, proteins, produce, and dry goods. 
"We were busting at the seams with food," Mr. McCaskey told FoodMarket. He said Acadia has handed out everything from 700 oysters to toilet paper.
Fruit and veggies take a hit
On the other end of the food list, farmers and processors are also trying to find a way to make the most out of fruit and vegetables. California-based HMC Farms has been donating 100 tons of grapes a week to local food banks since many restaurants have closed down due to the COVID-19 crisis.
Another California-based produce supplier, GreenGate Fresh LLP, saw the market demand on produce fade away by nearly 70 percent. Robby Barkley, GreenGate's owner, told FoodMarket he was left with little choice but to destroy nearly 250 acres of lettuce and broccoli and bear the brunt of the $1.3 million it cost to grow those items.
"We're leaving perfectly good product in the field," Mr. Barkley said. "It's a complete and total loss." 
GreenGate and other growers have their fingers crossed for the pandemic to end soon because losing the spring and summer growing seasons could prove to be another unplanned -- and possibly larger -- hit.
Asking for help
FoodMarket reported that several agriculture trade groups have approached the U.S. Department of Agriculture (USDA) about guaranteeing that produce suppliers will get paid in full by leveraging a federal regulation that helps suppliers when their buyers can't pay their bills. 
"Farm loans are critical for annual operating and family living expenses, emergency needs, and cash flow in challenging times like now," the USDA said. "(We are) relaxing the loan-making process and adding flexibilities for servicing direct and guaranteed loans to provide credit to producers in need."