---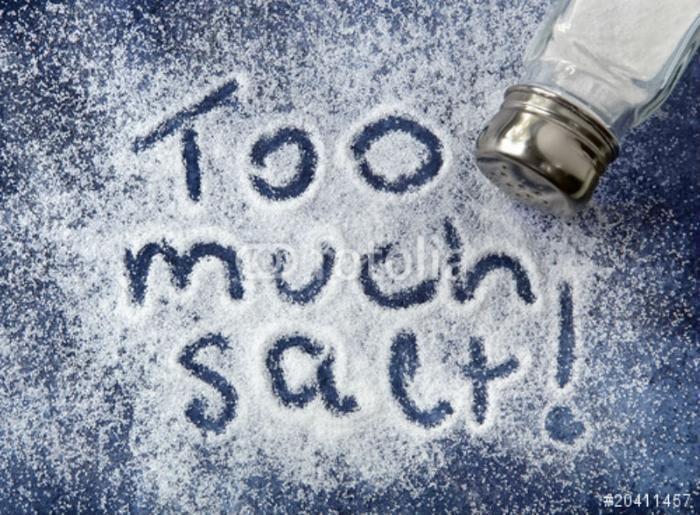 American consumers are quickly changing their stance on what foods they want to eat – just ask any restaurant or fast food place in the country. People are gradually becoming more health conscious in the U.S., and this has resulted in many interesting changes in legislation pertaining to the food industry. Not all businesses are supportive of these changes, though.
A restaurant group in New York City, for example, has lashed out at a new law that would require them to designate which meals on their menus are high in sodium. They are suing the city, saying that the new law oversteps legal bounds.
"Nonsensical" law
The restaurant group contends that the new law, which requires restaurants to put a warning label next to menu items that contain more than 2,300 milligrams of sodium, would not actually help consumers make healthy choices. In fact, they claim that the opposite is true.
"Ironically, this regulation will confuse and mislead consumers into potentially making less healthy food choices through the law's spotty, inconsistent application and inaccurate scientific distortions," said the group.
They call the salt rule "nonsensical" because it only applies to certain food vendors while others remain unaffected. In a copy of the lawsuit, they say that the rule also violates the free speech of restaurateurs by making them put a label on something that is subject to "scientifically controversial opinion."
Lastly, they charge that the new law unfairly burdens restaurant owners who will have to change their menus again in the near future anyway. Federal regulators are currently devising new menu labeling standards that would be enacted throughout the country, so having to change the menus now, they say, is unnecessary.
Cutting out the salt
Despite vehement opposition, city officials believe that the new law will stand, saying that they are "confident that the Board of Health has the authority to enact this rule." The law, which went into effect on December 1, will be enforceable in March of 2016.
The law does have some support amongst other restaurant chains that are active in the city. Well-known eateries like Panera, Starbucks, and Subway, along with many others, have all vowed to pursue salt reduction goals.  
---