---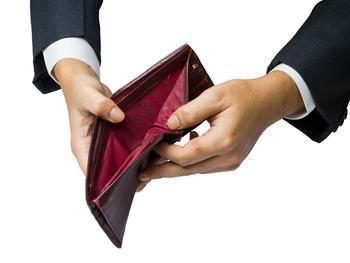 There are different ways to accumulate wealth. You can earn more income or, when you make purchases, you can get more for your money. While earning more is nice, it might be easier to make your money go further.
Personal finance experts say the hardest part about being a smarter shopper is committing to it and not sliding back into old familiar patterns.
"Before you go to the supermarket or the big-box store, make a list of what you need and only buy those things," said Michelle Perry Higgins, a financial planner and principal of California Financial Advisors in San Ramon, Calif.
By sticking to your list, she says you can avoid purchasing things that waste money. "You'll be amazed how much you'll save."
Couponing
Coupons are another way to stretch your dollar. Again, it takes time and commitment to search out the savings. Daily deal coupon sites have recently made it easier, but Higgins warns they can also be a trap, if you end up buying things just because they are on sale.
"It's only a bargain if you already use the item in the coupon," she said.
The best way to get the most for your money is to research major purchases carefully. The Internet is a great tool for price comparisons and smartphones give you the ability to do it on the go. In fact, "showrooming" has become a new, hated trend in the retail industry because more consumers are using their phones to price check when they spot an item in a store they are considering purchasing.
Sometimes there are ways to cut recurring expenses. Is your cable TV continuing to go up? A number of consumers have reported good results when they call their provider and politely say that, due to rising costs, they are considering switching to another provider. Many times, consumers report, a provider will offer a promotional rate -- at least temporarily -- to keep your business.
Can you cut insurance costs?
If you think you might be paying too much for car insurance, call some competing companies and ask for a quote. Just make sure you are comparing the same kind of coverage you currently have with the coverage you are considering replacing it with.
When it comes to auto and homeowners insurance, the amount of the deductible influences the rate. The higher the deductible -- the amount you are responsible for paying for any claim -- the lower the premium. By assuming more of the risk yourself, you can reduce your payments. Just be sure you can afford to pay the higher deductible in the event you make a claim.
Household incomes have gone down over the last three years. For consumers trying to get ahead, stretching their dollars may make the most sense. But it requires doing some research and being willing to make some changes.
And the beginning of a new year is a perfect time to do that.
---