---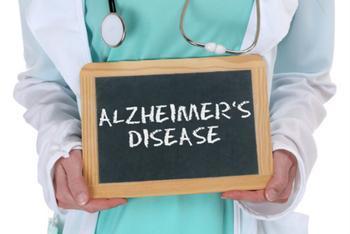 New research conducted at Cardiff University could allow for earlier detection of Alzheimer's disease, a crucial step towards mitigating the damaging effects that it has on people later in life.
Using nearly 300 participants, researchers used blood tests to distinguish certain biomarkers which could predict whether or not someone would develop the disease in the near future.
"Our research proves that it is possible to predict whether or not an individual with mild memory problems is likely to develop Alzheimer's disease over the next few years," said Paul Morgan, Director of Cardiff University's Systems Immunity Research Institute.  
"We hope to build on this in order to develop a simple blood test that can predict the likelihood of developing Alzheimer's disease in older people with mild, and possibly innocent, memory impairment."
Influential findings
In order to distinguish the biomarkers, Morgan and his colleagues took blood samples from participants who had mild memory problems and analyzed them for protein content. After a year, the researchers re-assessed each participant.
They found that nearly a quarter of all participants went on to develop Alzheimer's. Interestingly, those who went on to develop the disease had three proteins in their blood that differed dramatically at the initial screening from those who remained healthy. This evidence could provide some insight into how these immune system proteins contribute to inflammation and Alzheimer's as a whole.
Morgan believes that these findings could greatly influence how health officials handle Alzheimer's where he lives in the United Kingdom.
"Alzheimer's disease affects around 520,000 people in the UK and this number is continually growing as the population ages. As such it is important that we find new ways to diagnose the disease early, giving us a chance to investigate and instigate new treatments before irreversible damage is done," he said.
The full study has been published in the Journal of Alzheimer's Disease.
---