---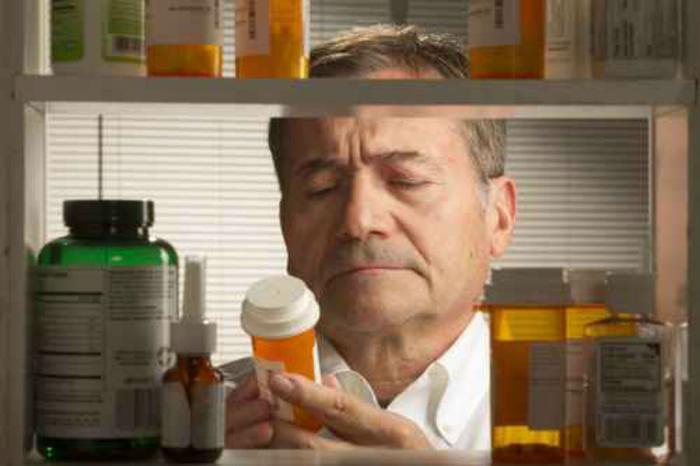 In January most state attorneys general sent letters to the Food and Drug Administration (FDA), asking the agency to issue new guidelines for prescribing opioid drug painkillers.
Many states are struggling to control the abuse of these drugs that has resulted in an alarming increase in the number of overdose deaths.
North Carolina Attorney General Roy Cooper says more than 1,000 people in North Carolina die from prescription drug overdoses each year. Nationwide, he says, deaths from prescription painkiller overdoses even outnumbered deaths from illicit drug use, including both cocaine and heroin overdoses combined.
"Opioid misuse and abuse affects thousands of lives each year in North Carolina and across the country," Cooper said in a release. "Safer, stricter guidelines for prescribing painkillers can help save lives."
Researchers in Michigan appear to agree. Opioid overdose experts from the University of Michigan Medical School and Veterans Administration (VA) Ann Arbor Healthcare System reviewed the records of 221 veterans who died from accidental opioid painkiller overdoses, and an equal number of veterans who were matched to be exactly alike in many ways, and took opioids for chronic pain, did not overdose.
Simple solution
They found preventing overdose deaths may, in fact, be as simple as reducing the dosage patients receive. The records indicate that the average dose that the overdose victims had been prescribed was far higher than what the comparison patients had received.
On average, those who overdosed had been given a prescription higher than 71% of those who didn't. But the researchers stopped short of saying how much is too much.
Opioid strength is measured in morphine-equivalent milligrams, or MEM. The average daily prescribed dose in the group that overdosed was 98 MEM, compared with about 48 MEM among those who did not overdose.
Current prescription guidelines for opioid painkillers recommend not going above a daily dose of 100.
Could make a major difference
"As the United States grapples with the rising toll of accidental overdoses due to opioids, our findings suggest that changing clinical practices to avoid escalating doses for patients with chronic pain could make a major difference in the number of patients who die," first author Amy Bohnert said in a release.
She says that it would have the added benefit of reducing the amount of dangerous medications in homes, where children and teens might abuse them.
Part of the problem stems from the explosive growth of opioid painkillers in the U.S. The Michigan researchers say opioid painkiller prescriptions have quadrupled since 2000, citing Centers for Disease Control and Prevention (CDC) data showing that deaths from natural and semisynthetic prescription opioids had risen 9% between 2013 and 2014.
The numbers show that in 2014, opioids of all kinds – including heroin -- were involved in 28,647 deaths, or 61% of all drug overdose deaths. The rate of overdoses from all opioids has tripled since 2000, the researchers say.
Thanks
Keep an eye on your inbox, the lastest consumer news is on it's way!
Unsubscribe easily whenever you want
---