---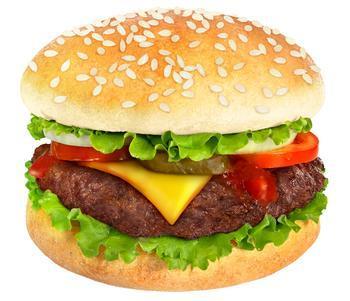 Besides the tasty food, what is it about eating out that strikes our fancy?
Is it the ambiance of a restaurant that attracts us? Is it the convenience of having someone prepare and bring us our food? Or is it just the fact that we're out and about and not stuck at home?
Maybe it's all three of those things that attract us to restaurants, but one particular aspect of eating out that many people love, is doing it with their family. Because there's nothing like having your loved ones surround a restaurant table that has a bunch of good looking food on it.
In fact, 59% of parents in the United States eat out with their children once a week or more, according to statistics released by Restaurant.com, and 70% say they go to restaurants with their kids because it's a great way to bond with them.
And here are some other statistics: 66% of parents said eating out provides an educational experience for their children and the chance to introduce new foods that their kids wouldn't try at home. Plus, 57% of parents said they use eating out to teach their kids proper table manners.
When it comes to choosing the right restaurants, parents often select places that have healthy menu options instead of a bunch of greasy childhood favorites. And some parents check to see if a place has joined the Kids LiveWell Program.
The Kids LiveWell Program was started by the National Restaurant Association and Healthy Dining, and currently about 40,000 restaurants across the country participate.
Each restaurant that joins the program commits to offering healthy menu items for kids and promises to increase its selection of things like fruits, vegetables and whole grains.
David Decker, president of Consumer Edge Insight, said places like Applebee's have become more popular since joining the Kids LiveWell program, because parents use an entirely different criteria to judge if a restaurant is good for their family or not.
"Families with kids have many criteria to satisfy when they choose a restaurant," said Decker in a published interview back in 2012. "Those that are looking for a casual or family-dining restaurant that is both kid-friendly and offers healthier menu items should consider going to Applebee's. Applebee's joining the Kids LiveWell program earlier this year may be contributing to this perception."
Best 100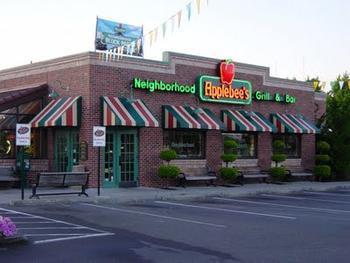 Earlier this year, the site Urbanspoon listed the best 100 places to eat out with your children.
In Florida, places like the Hot Dog Shoppe, STEWBY'S Seafood Shanty, Ethos Vegan Kitchen and Black Sheep Restaurant made the cut. In Illinois, Hot Doug's and Lou Malnati's Pizzeria were listed.
And on the West Coast, Lost Altos Grill in the Bay Area was chosen, along with 800 Degrees Neapolitan Pizzeria in Los Angeles. You can see the full list here.
Patrick O'Donnell, co-founder of Urbanspoon, said kids are more daring than we think when it comes to trying new foods, and many restaurants are starting to recognize that.
"A great family friendly restaurant isn't all about grilled cheese sandwiches," said O'Donnell. "As a family of foodies, my kids are adventurous eaters. Family friendly restaurants need to offer a nice atmosphere and a diverse menu, which will make everyone happy. Urbanspoon helps make that decision on where to take your whole family simple."
Burgers & fries
As far as what type of cuisine was most popular among families, American cuisine was number one, according to the Restaurant.com survey, with 40% choosing places heavy on the burger, fries and steaks.
The next most popular cuisine among families was Italian (25%), followed by Mexican (21%). And when it came to being satisfied with the menu options for kids, 83% of parents said most restaurants are doing a good job.
Plus, 56% of parents feel that U.S. restaurants are providing enough healthy food selections for kids.
In addition, 74% of parents said they rather entertain their children with good conversation at a restaurant, and 53% said they like when restaurants use crayons and paper to entertain.
And of course a big perk to bringing kids out to eat is taking advantage of all the coupons and deals.
According to the survey, 96% of parents have used a coupon or a deal of some sort when eating out with their children and 37% said they take advantage of these offers more often than not.
---