---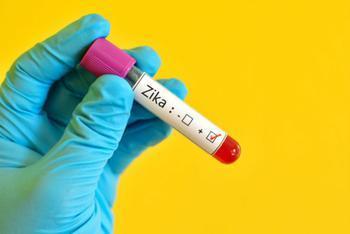 Researchers are still working hard to understand the Zika virus and stop it from spreading. The illness, which has been connected to cases of microcephaly and rare instances of Guillain-Barré syndrome, has flourished in areas of South and Central America, with many experts believing that it could make its way to the U.S. in the coming months.
However, earlier this week, there was some progress made in the battle against it. Experts at Southern Research in Birmingham, Alabama have developed an antiviral assay that will allow researchers around the world to detect Zika virus in cell cultures. Having the assay gives researchers access to more information and allows them to test strategies and methods that could eventually halt the spread of the virus.
Dr. Jonathan Rayner at Southern Research explains that developing an assay is an integral part of the research process. "This assay represents a crucial step in the global search for a vaccine, and we're proud to be able to contribute to the growing body of science in this impactful way," he said.
Zika virus
For those who don't know, Zika virus is contracted when a person is bitten by an infected mosquito. Symptoms of the virus are similar to the flu and include fever, rash, joint and muscle pain, and red eyes. It can last anywhere from a few days to a week.
Although these symptoms are not generally fatal, Zika virus can be very dangerous to certain people. Pregnant women who contract the virus can pass on microcephaly to their unborn child, a condition that causes brain and developmental disorders.  
If you believe that you have contracted the Zika virus, the CDC says that you should see your healthcare provider immediately. Patients should be sure to drink plenty of fluids and take acetaminophen to assuage any fever-like symptoms. However, anti-inflammatory drugs such as aspirin should be avoided so that the symptoms do not worsen.
The CDC has more information on the Zika virus that can be found here. 
---