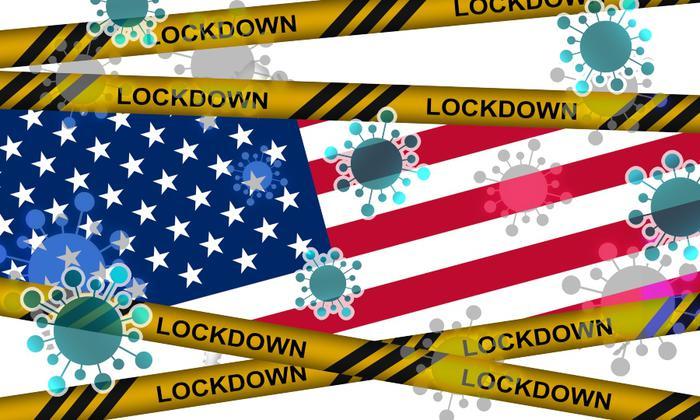 In March, as the coronavirus (COVID-19) began to spread across the U.S., some states responded more quickly than others.
New research suggests that the states that took immediate measures have thus far suffered the fewest deaths from the pandemic, a finding researchers say should help inform policymakers' decisions about how to deal with the second wave of the virus.
Researchers at Children's Hospital of Philadelphia (CHOP) and the University of Pennsylvania's Perelman School of Medicine have studied the efficacy of social distancing in the early days of the pandemic and have found that states that were slow to implement strict mitigation orders saw a larger number of COVID-19 deaths.
Their findings were published in the journal Clinical Infectious Diseases.
The study focused on approximately 55,000 coronavirus deaths in 37 states between January 21 and April 29. Measuring deaths against a timeline of emergency declarations and school closings, they found that each day of delayed intervention led to an increase in deaths of between 5 and 6 percent.
"Before this study, we assumed social distancing worked based on modeling and studies of prior pandemics, but we didn't have substantial quantitative data to show its effectiveness for COVID-19," said Dr. Nadir Yehya, lead author and an assistant professor at CHOP. "Our analyses demonstrate that states that issued emergency declarations earlier helped curb the spread of the disease. These results confirm how important it is to implement social distancing measures early to reduce Covid-19 deaths."
Shedding light on the pattern of mortality
The researchers said they were able to adjust for multiple factors -- including population density, age, and demographics -- but they were unable to adjust for other factors like outbreaks in long-term care facilities. Their findings may help health experts understand why some states suffered significantly more deaths than others, even if they had smaller, less dense populations.
"The implementation of social distancing measures is fundamentally political, as the process is decided upon by elected officials," Yehya said. "Real-time, scientific evidence of the efficacy of these measures will be helpful for informing future policy decisions."  
Currently, the focus is on states that lifted restrictions early in the shutdown. Some states that did so, such as Florida, Texas, and Arizona, have experienced a spike in new cases, though not an increase of deaths. In fact, U.S. deaths from the virus have been trending lower. 
In the 24-hour period between July 14 and July 15, the U.S. recorded 1,005 deaths from the coronavirus. In the same period between June 14 and June 15, the U.S. recorded 1,872 deaths, according to figures compiled by Johns Hopkins University.