---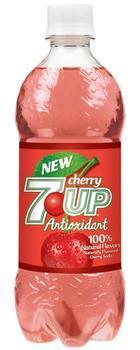 Some cynics say you should watch out for foods that claims to be healthful. And now some researchers are saying the same thing.
The use of health-related buzzwords like "antioxidant," "gluten-free" and "whole grain" lull consumers into thinking packaged food products labeled with those words are healthier than they actually are, according to a new research study conducted by scholars at the University of Houston (UH).
That "false sense of health," as well as a failure to understand the information presented in nutrition facts panels on packaged food, may be contributing to the obesity epidemic in the United States, said Temple Northup, an assistant professor at the Jack J. Valenti School of Communication at UH.
"Saying Cherry 7-Up contains antioxidants is misleading. Food marketers are exploiting consumer desires to be healthy by marketing products as nutritious when, in fact, they're not," said Northup.
A study conducted by Northrup's team examined the degree to which consumers link marketing terms on food packaging with good health. It found that consumers tend to view food products labeled with health-related euphemisms as healthier than those without them. The research also showed that the nutrition facts panels printed on food packaging as required by the U.S. Food and Drug Administration do little to counteract that buzzword marketing.
"Words like organic, antioxidant, natural and gluten-free imply some sort of healthy benefit," Northup said. "When people stop to think about it, there's nothing healthy about Antioxidant Cherry 7-Up – it's mostly filled with high fructose syrup or sugar. But its name is giving you this clue that there is some sort of health benefit to something that is not healthy at all."
"Food marketers say there are nutritional labels, so people can find out what's healthy and what's not," he said. "Findings from this research study indicate people aren't very good at reading nutritional labels even in situations where they are choosing between salmon and Spam. Approximately 20 percent picked Spam as the healthier option over salmon," said Northup.
Northup hopes the results of this study will contribute to an increased dialogue on how food is marketed, guide development of specific media literacy and help people understand the effects of how food is marketed to consumers.
---