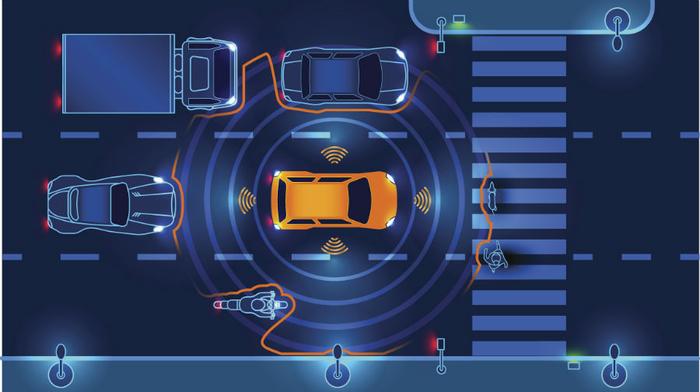 Cars with advanced safety technology such as driver-assist and active-lane keeping may give drivers added peace of mind, but a new report suggests some of that confidence may be misplaced.
The Insurance Institute for Highway Safety (IIHS) tested five systems in four cars -- Tesla, Mercedes, BMW, and Volvo -- and found variable performance in typical driving situations.
Situations included approaching stopped vehicles and negotiating hills and curves. It found that the current generation of these systems are not completely reliable substitutes for human drivers.
The researchers said they wanted to find out if these automated systems handled driving tasks the same way a human driver would. In many cases, they didn't.
Some of the discrepancies were minor, such as too-cautious braking. In some cases, however, they were dangerous. In one case, a vehicle veered sharply toward the shoulder when its sensors couldn't detect lanes.
Remain aware of their limitations
Some features work well, as long as drivers use them within their limitations. For example, adaptive cruise control (ACC) maintains a set speed and following distance from the vehicle in front you.
Researchers found it will slow the car if the car in front is slowing down, but it may not always react to a car that is stopped in the roadway. It also doesn't react to traffic signals or other traffic controls.
Active lane-keeping will steer the car to keep the vehicle within its lane, but drivers must continue to hold the wheel.
In a number of high-profile fatal accidents involving Tesla vehicles, investigators have found that the driver-assist feature was engaged but the drivers' hands were not on the wheel.
The IIHS study found that these advanced features can be useful in helping with steering, speed control, and following distance, but the human behind the wheel must still drive the car at all times.
Areas of concern
"The new tests are an outgrowth of our research on Level 2 autonomy," said Jessica Jermakian, IIHS senior research engineer. "We zeroed in on situations our staff have identified as areas of concern during test drives with Level 2 systems, then used that feedback to develop road and track scenarios to compare vehicles."
It should be noted that most of the issues highlighted in the IIHS tests are noted in the vehicle owners' manuals, which remind drivers that they must remain alert and in control of the vehicle at all times.
In one of the most recent accidents involving a Tesla, a Utah woman slammed into the back of a fire department vehicle while her Model S' semi-autonomous Autopilot feature was engaged. The driver admitted to looking at her phone before the crash, despite the company's mandate that customers remain alert while using Autopilot and not rely on the system entirely.
The IIHS data, meanwhile, may bolster the case of some consumer and safety groups that have urged Congress to slow down in its push to put fully-autonomous vehicles on America's highways.