---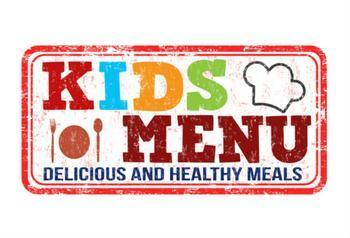 Fast food chains have come in for their share of blame for child obesity, even to the point of the San Francisco city council banning free toys in kids' meals.
The point was to discourage the purchase of the meals, which many critics branded as unhealthy. In the years since, however, many chains have made a concerted effort to make kids' meals healthier, and researches say those efforts have paid off.
Kids' menus now have more low-calorie options. On the downside, the menus are still heavy on sodium and fat.
Researchers at Tufts University used the 2014 Nation's Restaurant News Top 100 Report to analyze the children's menus at 10 fast food and full-service restaurants. They found real progress in the area of calorie recommendations, but much less progress in meeting recommendations for fat, saturated fat, and sodium levels.
Critical step
"Improving the availability of healthier kids' meals is a critical step toward increasing children's exposure to healthier foods, but that alone is not enough," lead author Sarah Sliwa said in a release. "We encourage restaurants to look holistically at the nutritional value of their children's meals, and to market healthier options in ways that emphasize taste and appeal to parents and children alike."
The analysis found 72% of meal combinations at fast food outlets and 63% at full service restaurants were within the calorie target. But fewer than one-third of fast food items and one quarter of full service items were under the recommended levels for fat, saturated fat, sodium, and calories. The biggest issue was too much sodium.
Reason for optimism
Despite that, the Tufts researchers were optimistic. At two fast food restaurants, more than 90% of meal combinations had less than 770 mg of sodium. That means large restaurant operations can meet the guidelines, the researchers concluded.
Christina Economos, the senior author on the study, says restaurants should be commended for their progress to date, but points out that the job is far from over and there is more work left to do.
"Everyone has a role to play in providing healthier meals for kids," she said. "Restaurants can make healthy, appealing options more prevalent and prominent."
Parents also have a role. Economos says parents should educate and guide their children toward making healthy choices. They can also pressure fast food restaurants to offer healthy meals where they don't exist.  
---