---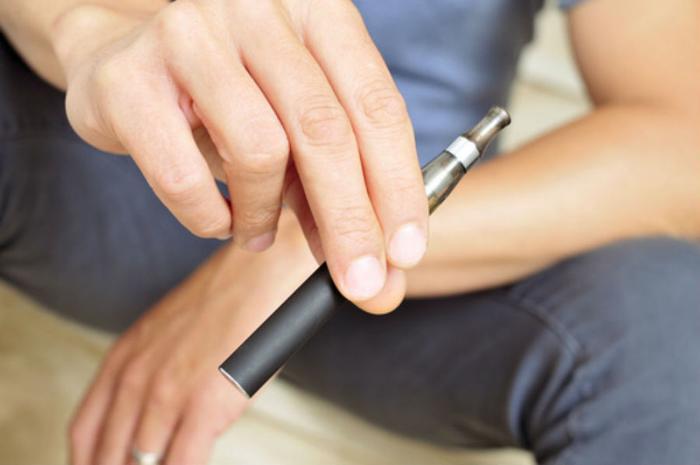 When e-cigarettes were introduced a few years ago, they were presented as a safer alternative to cigarettes. They delivered the same nicotine but not the tars and some other contaminants present in tobacco.
What might have gotten lost in the discussion, however, is another safety issue. Users are putting an electronic device in their mouths. And just as we have seen with other electronic devices, like smartphones, they sometimes explode.
Researchers at the University of North Carolina's (UNC) Tobacco Prevention and Evaluation Program decided to focus solely on e-cigarette safety rather than any other adverse health effects they might have.
They said that in the first half of this year, doctors at the North Carolina Jaycee Burn Center at UNC Hospitals treated 10 inpatients with severe burns and facial fractures. The injuries, they say, all came from e-cigarette explosions.
Serious injury
According to their study, most of the injuries required surgery, and one patient lost his eye when an e-cigarette exploded while he puffed on it.
Clare Meernik, lead author of an editorial published in the British Medical Journal (BMJ), says the UNC burn center's experience is not an outlier.
"We think these explosions are happening to a greater extent than the current medical literature suggests," she said.
Other safety officials have recognized a threat. E-cigarettes have been banned from airline luggage, for fear they could ignite a fire while the plane is airborne.
The BMJ editorial says there should be better monitoring of e-cigarette-related injuries, as well as better oversight of the manufacturing process.
Dr. Felicia Williams, of the UNC School of Medicine, says victims of an exploding e-cigarette suffer from flame burns, but also from exposure to chemicals. She's concerned most emergency rooms, where victims tend to first be treated, are unaware of the severe nature of the burns.
No way to track
Currently, the researchers say there isn't a system in the U.S. health care system to track these injuries. Most cases are gleaned from media reports. They point to a 2015 Centers for Disease Control and Prevention (CDC) report that more than nine million people in the U.S. are using e-cigarettes as a reason to increase the focus on safety.
"We believe the FDA should immediately develop safety standards that all manufacturers must comply with, Williams said. We know that some explosions are related to battery issues, but other mechanisms may also be involved."
Improved safety standards, she says, would reduce the number of severe burns and other injuries. Since the FDA now has the authority to regulate e-cigarettes, the researchers say that authority should extend to the design and manufacture of these devices.
---