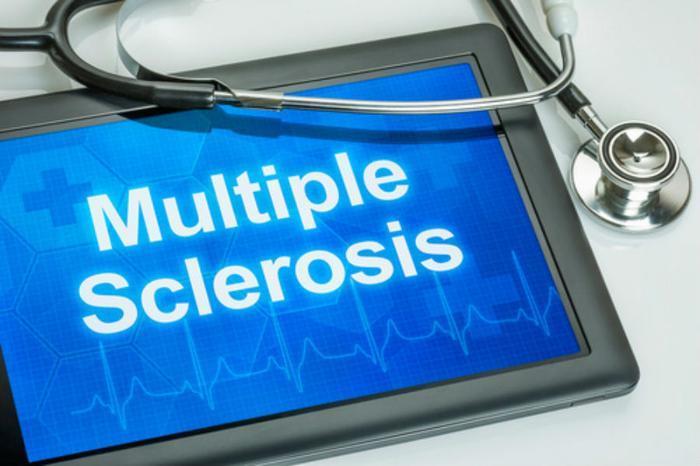 While the cause of multiple sclerosis (MS) is still unknown, experts know that the autoimmune disease attacks the central nervous system and leaves sufferers with varying degrees of symptoms.
Despite not knowing why people get the disease, researchers do know that it creates issues with the myelin sheath -- a covering that protects the nerve fibers of cells -- and they continue to work to make MS treatments as comprehensive as possible.
Recently, researchers from Charité -- Universitätsmedizin Berlin discovered that myelin repair cells in the central nervous system, called oligodendrocytes, can work to repair and regenerate themselves to help restore the myelin sheath. The finding has the researchers hopeful in a potential new course of treatment for MS sufferers.
A way to improve symptoms
Led by researcher Dr. Sarah-Christin Staroßom, the researchers set out to find how they could help those with MS have less intense neurological symptoms. They started their study following the notion that the central nervous system has reportedly been known to heal itself in some cases.
The researchers explained that oligodendrocytes can travel to the parts of the brain that need restoring and repair any myelin sheath damage, but they noted that there wasn't much known about how or why this happens -- which is where the Chi3l3 protein comes into play.
"We have found that the Chi3l3 protein plays a central role in the body's capacity to produce new myelin-forming oligodendrocytes," said researcher Dr. Staroßom. "The Chi3l3 protein initiates the differentiation of neural stem cells into into myelin repair cells, which restore the electrical insulation around damaged nerve cells."
For the experiment, the researchers tested how the Chi3l3 protein affected the way oligodendrocytes are produced, using mice to see if an injection of the protein would help or hurt the repair process.
According to the experiment, the mice that received the injection of the Chi3l3 protein were found to have an increased number of repaired cells, whereas the opposite was true when Chi3l3 levels were low.
The researchers saw similar results in a human cell experiment, and they are hopeful that these findings can lead to more advanced, comprehensive treatment options for MS patients.
"We hope to use this knowledge to develop a new generation of drugs that can be used in the treatment of multiple sclerosis," said Dr. Staroßom. "As a next step, we will study in greater detail whether Chi3l3 or related proteins can be used to reduce the neurological symptoms of patients with multiple sclerosis."
New treatment options
As more researchers try to make headway in the fight against MS, every bit of effort counts. In a study that was published early last year, researchers accidentally discovered the ties a brain protein called calnexin has to the disease.
In a test done on mice, researchers found that a lack of calnexin was linked to an immunity to MS, and this could be the first step in finding another new treatment method for patients.
"Our challenge now is to tease out exactly how this protein works in the cells involved in making up the blood-brain barrier," said researcher Luis Agellon. "If we knew exactly what calnexin does in this process, then we could find a way to manipulate its function to promote resistance for developing MS."