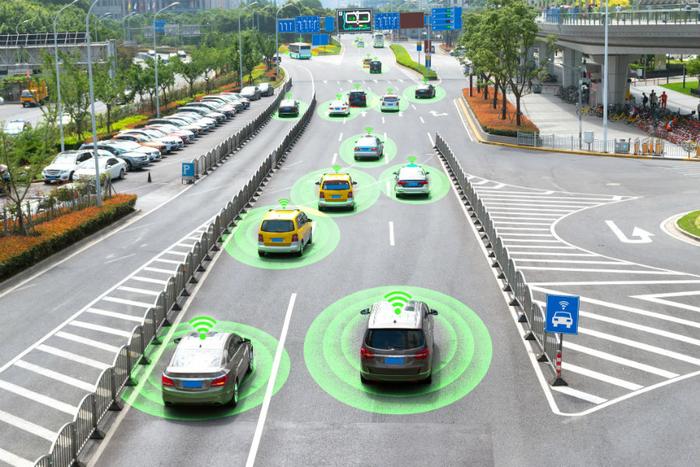 As technology for self-driving cars advances, experts in the field are working to ensure the safety of all involved.
Most recently, researchers discovered a new simulator that would make self-driving vehicles safer before they're ever tested on the road.
"This work represents a new simulation paradigm in which we can test the reliability and safety of automatic driving technology before we deploy it on real cars and test it on the highway and city roads," said researcher Dinesh Manocha.
Getting safer from the start
The researchers' new technology is known as AADS: Augmented Autonomous Driving Simulation.
To be most effective, the simulator mimics real life, analyzing the motion of pedestrians, other cars, and other real-world interferences that could come up during the driving experience.
AADS is different from past simulators in that it uses a combination of videos, pictures, and lidar-point clouds. The system also predicts the trajectory of pedestrians, bikes, and cars to determine the safest path for the vehicle to take.
"We are rendering and simulating the real world visually, using videos and photos, but we're also capturing real behavior and patterns of movement," said Manocha. "The way humans drive is not easy to capture by mathematical models and laws of physics. So, we extracted data about real trajectories from all the video we had available, and we modeled driving behaviors using social science methodologies. This data-driven approach has given us a much more realistic and beneficial traffic simulator."
One of the group's primary challenges was ensuring that the software captured every potential scenario -- even those that weren't recorded using the video recording or lidar sensor. However, the researchers persevered, recreating realistic possibilities on the road into several images.
Manocha and his team hope automotive companies are inspired to utilize these findings when they work on their own self-driving car tests.
"Because we're using real-world video and real-world movements, our perception module has more accurate information than previous methods," Manocha said. "And then, because of the realism of the simulator, we can better evaluate navigation strategies of an autonomous driving system."
To see AADS in action, click here.
Previous cause for concern
Manocha and his team join another group of researchers who are looking to make the self-driving car world safer for consumers. The team utilized video technology that allowed their system to predict movement and then assess the prediction for accuracy.
Despite steps in the right direction, the self-driving car industry has been under fire in recent years, as many companies -- Uber in particular -- have been at the head of controversy.
After a woman in Phoenix was killed at the hands of one of Uber's self-driving cars, the rideshare company put a pin in the city's self-driving car operation. While the company also closed its doors in Pittsburgh, it did vow that its self-driving cars were ready for the roads, and has begun the process of reapplying to test the vehicles in Pittsburgh.