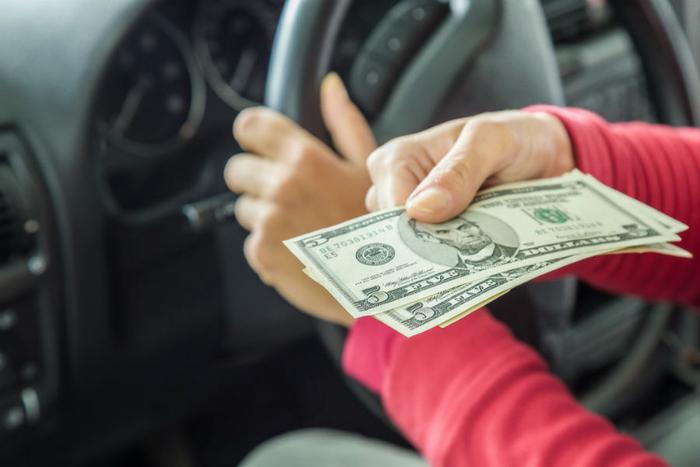 A story going viral this week tells the unhappy tale of a man visiting West Virginia who had too much to drink and hailed an Uber to take him back to his hotel. But instead of arrivng there, he was driven to his home in New Jersey, costing him more than $1,600.
But most fares aren't nearly that high, and a new study from MIT shows most drivers don't do nearly that well on a single fare. In fact, the researchers found people who drive for ride-hailing services earn a profit of $3.37 an hour before taxes, well below the minimum wage.
Researchers Stephen M. Zoepf, Stella Chen, Paa Adu, and Gonzalo Pozo performed a detailed analysis of Uber and Lyft ride-hailing driver economics by pairing results from a survey of over 1,100 drivers with detailed vehicle cost information.
Focusing on the hours worked, they determined that the median profit from driving is $3.37 per hour before taxes, and 74 percent of drivers earn less than the minimum wage in their state. Nearly a third of drivers actually lose money once vehicle expenses are included.
"On a per-mile basis, median gross driver revenue is $0.59/mile, but vehicle operating expenses reduce real driver profit to a median of $0.29/mile," the authors write. "For tax purposes the $0.54/mile standard mileage deduction in 2016 means that nearly half of drivers can declare a loss on their taxes."
A spokesman for Uber issued a statement calling the research "attention grabbing" but "deeply flawed," and said the company had tried to contact the researchers to express its concerns and suggest ways to refine their approach.
Standard feature of the gig economy
Working for a ride-hailing service has become a standard feature of the gig economy as many people look to it as a flexible way to supplement their income.
But the researchers point out these drivers face uncertain customer demand and must pay for the maintenance and upkeep of their vehicles. The research projects that the turnover in ride-hailing drivers is between 50 and 96 percent per year.
The median driver in the survey generated $0.59 per mile of driving while incurring costs of $0.30 per mile. As a result, 30 percent of drivers had expenses that exceeded their revenue, losing money for every mile they drove.
Ride-hailing without a driver
It may comes as no surprise that established ride-hailing companies, and companies planning to enter the business, are looking to driverless cars as a business model for the future. Uber is testing driverless cars in Arizona and in Pittsburgh and has reported few problems.
And as we reported last week, Nissan plans to not only make autonomous cars, but operate them in a ride-sharing business model. The Japanese automaker is said to be "preparing for a future in which self-driving cars are anticipated to curb vehicle ownership."
A Reuters report said Nissan is developing and testing a service it calls Easy Ride, which uses ride-hailing software to control its fleet of self-driving cars and put it in the same business as Uber and Lyft.