---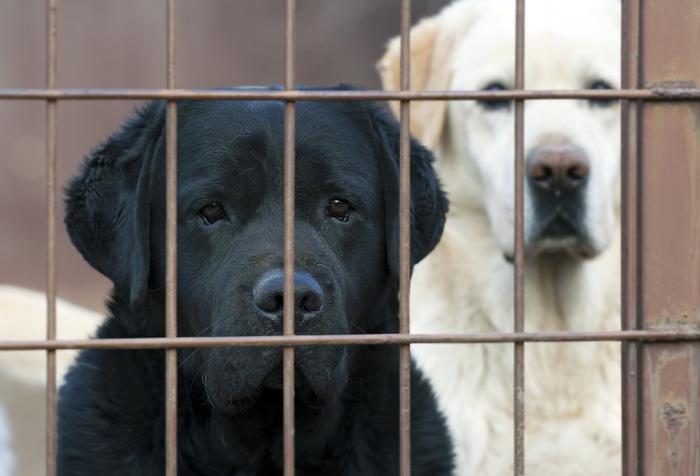 Rescue groups and Humane Societies in different states are getting creative in ways to attract potential adopters.  One of the most recent creative spurts comes from the Arizona Animal Welfare League. They came with the idea of slumber parties.

Many times when families or even individuals are looking for that special animal to add to their family the expectations are that the little dog or cat will jump right into their arms and give them a big wet sloppy kiss to demonstrate that they are "the one." 
It doesn't always work that way because just like people, animals have personalities and some might be the perfect pet for that family but all the commotion of a shelter may inhibit them, and they don't "show" as well as they could.
"We came up with the idea to allow people that were interested in adopting a pet to take it home with them for a few days to see how it's going to work out," said Judith Gardner with the Arizona Animal Welfare League said 
The slumber party idea seems to be working because since 2013 they have adopted out more than 1,000 cats and dogs that have had a slumber party with their potential new owner.
The stats aren't too bad -- 73% of the people that take dogs and cats home end up adopting them.
If the animal isn't the right fit, that's all right also because it gives the agency an idea of exactly what the prospective owner wants and they can match them up better the next time.
Cat cafes
Slumber parties aren't the only innovative idea. Cat Cafes have been popular all over the country, and it's another way of being introduced to a new family member.
Hotels in Georgia have had prospective pets as "house guests." They basically hang around the hotel, available to spend time with guests and even do sleep-overs. 
An animal shelter in Florida launched a "Snuggle Delivery" service bringing adoptable puppies and kittens to Broward County workplaces to raise money for homeless animals. Offices must donate a minimum of $150 to get an hour-long puppy or kitten play date during regular business hours. The animals will be available for adoption on the spot. They bring the paperwork and everything.
However it works, if a homeless little dog or cat works its way into a loving home, it's worth the trouble.
---