---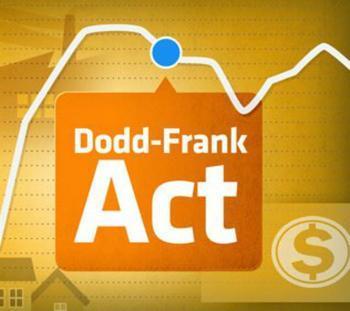 The Republican chairman of the House Financial Services Committee, Rep. Jeb Hensarling of Texas, has proposed replacing Dodd-Frank, the sweeping regulatory legislation passed in the wake of the 2008 financial crisis.
In a speech to the Economic Club of New York, Hensarling branded Dodd-Frank a disaster, blaming it for an absence of strong growth in the post-crisis years. He said it creates regulations that limit businesses without helping consumers.
"Accountability is at the heart of our Republican reform plan," Hensarling said. "If we are to successfully protect consumers and grow our economy, we must demand greater accountability from both Washington and Wall Street."
Hensarling said his plan actually toughens penalties to better protect consumers and strengthen markets.
"This is key to economic growth," he said.
The legislation, which Hensarling said would be introduced in the House before the end of the month, would end taxpayer-funded bailouts of large financial institutions. At the same time, it would relieve banks that agree to be strongly capitalized from what he called "growth-strangling regulation."
Democrats and liberal policy groups aren't buying it.
Opposition
"This plan is designed to do one thing: put the special interests back in the drivers' seat and let them steer us back down the same road that led us smack into the Great Recession," the Stop the Debt Trap Campaign said in a statement emailed to ConsumerAffairs.
In particular, the group expressed concern for the future of the Consumer Financial Protection Bureau (CFPB), the consumer watchdog agency that was created by Dodd-Frank.
Hensarling said his proposal would put an end to taxpayer-funded bailouts and "too big to fail." It would accomplish that, he said, by creating a new subchapter of the Bankruptcy Code to deal with the failure of large, complex institutions.
In fact, the House has already approved bipartisan legislation that would establish a new bankruptcy process for financial institutions with assets of $50 billion or more.
However, since Dodd-Frank was signature legislation passed in the first year of the Obama administration by a Democratically-controlled Congress, a proposal to undo it appears to have little chance of passing this year.
---