---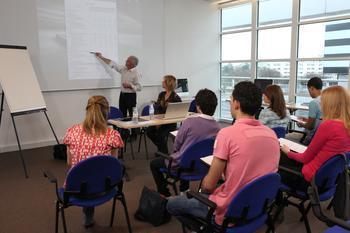 Teaching is an increasingly dangerous profession, and not just because a mentally ill person with an automatic rifle might attack a school. According to a new report from the American Psychological Association, most of the danger is from the students themselves.
The report, based on surveys of teachers across the U.S., found alarmingly high incidents in which the teacher experienced physical violence or witnessed it against others. It's an issue that hasn't received enough attention, APA says.
"Violence directed against teachers is a national crisis with far-reaching implications and deserves inclusion in the school violence equation," said the article's lead author, Dorothy Espelage, PhD, of the University of Illinois.
Growing problem
Espelage was chair of APA's Task Force on Classroom Violence Directed Against Teachers, which issued a report in 2011. While there have been only 14 studies published on the topic, they all point to a growing problem.
One study, conducted by an APA task force, found that 80 percent of the teachers surveyed reported being victimized at school at least once in the then-current or prior year. Of those, 94 percent said they had been victimized by students -- 44 percent reported being physically attacked and 72 percent reported harassment, while 50 percent said they experienced theft or property damage at school. The findings were based on survey responses from almost 3,000 K-12 teachers in 48 states.
"Because professional training typically does not prepare teachers to deal with violence at school, most lack the skills to prevent challenging behavior from occurring and to respond effectively when it does occur. As such, many teachers have been shocked by frequent violent occurrences in our nation's schools during recent years and the far-reaching implications of violence," Espelage said.
Problem in the UK too
This is not just a phenomenon found in American classrooms. British educators have been dealing with the issue for several years.
In 2009 a British teacher claimed her career was wrecked after a schoolgirl poisoned her drinking water with whiteboard cleaning fluid. The teacher sued for damages, but lost the case.
That same year government statistics showed that 14 children age five and under were suspended from primary schools in England daily for violence directed at teachers and other students. In a survey, British teachers said the problem is becoming worse, with children becoming more aggressive at earlier ages.
The APA report provides detailed recommendations to curb the violence against teachers. A first step, the authors write, is creation of a national database to track each incident of classroom violence. The report also suggests teachers get training in "classroom management" as part of receiving a teaching certificate.
"Professional psychologists can play a critical role in helping prevent violence against teachers, which in turn can make school a safer place for all concerned," Espelage said. "This is a significant yet under-investigated problem in the United States that has profound implications for schooling, teacher retention and over all student performance."
---