---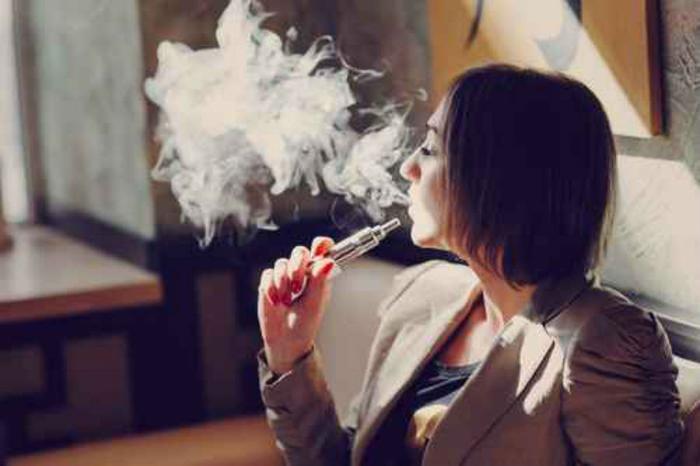 When electronic cigarettes, or e-cigarettes, first arrived on the scene, they were touted as a way to help smokers kick the habit. A new study suggests, however, that's not how they're being used.
Researchers at the University of California (UC) San Francisco say they discovered that adult smokers who use e-cigarettes are actually 28% less likely to give up cigarettes.
The study appears in The Lancet Respiratory Medicine, a journal detailing information about respiratory medicine and critical care.
"As currently being used, e-cigarettes are associated with significantly less quitting among smokers," concluded first author Sara Kalkhoran, MD, in the article.
Kalkhoran was a clinical fellow at the UCSF School of Medicine when the research was conducted but is now at Massachusetts General Hospital and Harvard Medical School. She believes the jury is still out on the effectiveness of e-cigarettes as a smoking cessation tool.
Shouldn't be recommended
"E-cigarettes should not be recommended as effective smoking cessation aids until there is evidence that, as promoted and used, they assist smoking cessation," she writes.
E-cigarettes are long and thin like a tobacco cigarette but are reusable devices that use an electric charge to create water vapor filled with nicotine. The user gets the nicotine rush without the tobacco smoke.
Health officials are still studying the safety of this inhaled vapor but have expressed strong reservations so far.
While it is true that many smokers have tried them, health officials worry that young adults – many of whom have never smoked – are trying them as well. Aside from the unknown health effects, they worry their use can create a nicotine dependency where none existed before.
The California researchers say they reviewed 38 studies that traced the association between e-cigarette use and kicking the cigarette habit among adult smokers. After combining the results of 20 studies they concluded that the odds of quitting smoking were 28 percent lower in smokers who used e-cigarettes compared to those who did not.
In other words, using e-cigarettes made it less likely to stop smoking.
Not marketed in the U.S. as anti-smoking tool
It should be pointed out that e-cigarettes are not specifically marketed as a way to stop smoking. It would require Food and Drug Administration approval to do so, since it would then be considered a medical device.
In the UK, they take a different view. The British National Health Service lists e-cigarettes as an accepted form of nicotine replacement therapy.
In August, a British report suggested e-cigarettes were about 95% less harmful than smoking.
"My reading of the evidence is that smokers who switch to vaping remove almost all the risks smoking poses to their health," Professor Peter Hajek of Queen Mary University wrote in the report.  
---