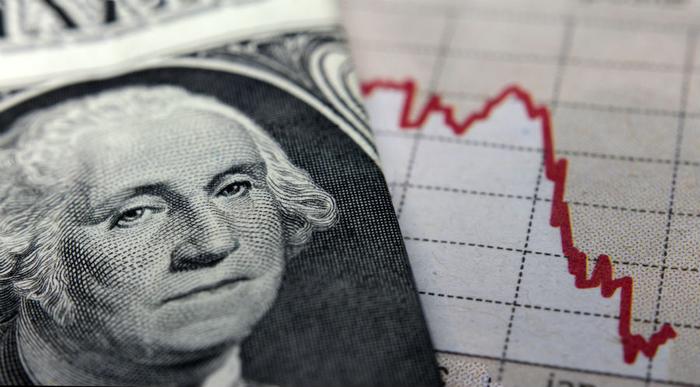 Apple stunned Wall Street Wednesday when it issued first quarter guidance that was sharply lower than what investors expected.
The tech giant reduced its estimates of revenue based on a number of economic factors, including the trade war with China and a stronger dollar. And it turns out Apple may not be alone in having to deal with less-than-expected revenue.
New data released Wednesday show U.S. manufacturing slowed considerably in December. The U.S. Purchasing Managers Index (PMI), compiled by IHS Markit, fell to 53.8 last month, down nearly two points from November.
Not only was it the index's lowest number over the last 15 months, it showed job creation had slowed to an 18-month low. A strong labor market, with near-record low unemployment, has been a major factor in propelling the U.S. economy.
"Output and order books grew at the lowest rates for over a year and optimism about the outlook slumped to its gloomiest for over two years," Chris Williamson, Markit's chief business economist told CNBC. "Some of the weakness is due to capacity constraints, with producers again reporting widespread difficulties in finding suitable staff and sourcing sufficient quantities of inputs."
Negative impact of tariffs
The issue of tariffs imposed against U.S. trading partners appears to be having a negative impact. Williamson said there are signs of slowing demand, along with concerns over the tariffs. Two-thirds of manufacturers are attributing higher costs to the tariffs.
Optimism, which was sky-high 12 months ago, has fallen. Manufacturers' confidence in their business has fallen to the lowest level in two years. In particular, manufacturers are concerned about how long the growth in new business will last.
Apple applied more gloom to the manufacturing situation when it warned investors that it doesn't expect to earn as much revenue from iPhone sales as previously forecast. It blamed the drop in sales on trade tensions with China, noting that sales to the country have been sharply lower. Other analysts, however, pointed out that iPhones selling for around $1,000 are having to compete with much cheaper Android devices.
Apple lowered revenue guidance to $84 billion, down from the nearly $93 billion it had previously forecasted. At the same time, Apple warned that its profit margin would be lower.