---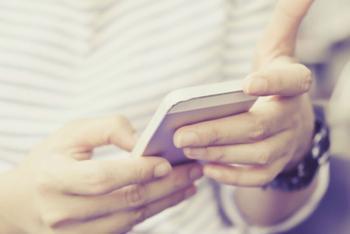 Have you bought a new smartphone lately? Chances are, the answer is no. Fewer consumers, it seems, feel the need to constantly update their devices.
That wasn't the case just a few years ago. Then, manufacturers were racing to add new features and capabilities to their phones.
That gave consumers a reason to go out and buy the latest product on the market. As added incentive, the major cell phone carriers subsidized the cost in exchange for a two year service agreement.
In a report, Gartner, Inc. says worldwide smart phone sales peaked six years ago, when sales increased a staggering 73% year-over-year. This year, the company projects sales will grow a paltry 7%, hitting single digit growth for the first time.
Sales grew 14.4% last year, but Gartner projects much slower growth for the foreseeable future.
Cooling off
"The smartphone market will no longer grow at the levels it has reached over the last seven years," said Roberta Cozza, research director at Gartner.
In the U.S., as well as much of the developed world, the smartphone market has reached 90% penetration. Because a two or three year old smartphone is still pretty good, consumers are in no rush to replace it, especially since they now have to pay the full cost.
"In the mature markets, premium phone users are extending life cycles to 2.5 years, which is not going to change drastically over the next five years," Cozza said.
Apple hopes to buck the trend by offering upgrade programs that provide consumers with new hardware after only 12 months. But Cozza cautions that these programs are not for everyone. Most users, she says, are happy to hold onto their phone for two years or longer than before.
Incremental technology
"They do so especially as the technology updates have become incremental rather than exponential," she said.
Exactly. Remember when consumers used to stand in line outside a cell phone store in order to be the first to buy a new phone? They did it because of the "wow" features the device possessed. Now, no one wants to stand in line for a slightly better camera or one or two cool new apps.
"Consumers everywhere are getting savvy about how and where they buy their smart phones, and this is opening up new doors for OEMs and causing some traditional channels to lose some control of the hardware flow," said Ryan Reith, an executive with IDC, which also forecasts a sharp slowdown on smart phone sales this year.
More phones are being sold through eTailer channels rather through brick and mortar stores. Reith says these sales grew 65% last year and are expected to make up about 12% of total smart phone sales this year.
Which platform will feel the most pain? IDC says it's Apple, projecting Apple will experience its first-ever drop in iPhone sales this year.
---