---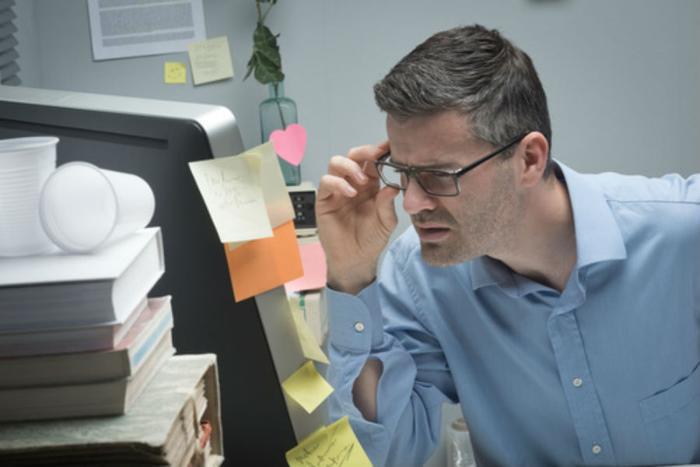 Americans increasingly suffer eye strain and a new report says it isn't due to bad lighting. Rather, it suggests it's caused by too much screen-time.
The report by The Vision Council, based on a survey of more than 10,000 adults, also found that 65% of Americans report symptoms of digital eye strain, such as dry, irritated eyes, blurred vision, neck and back pain, and headaches.
"Our eyes are not built to stare at digital screens all day, but the demands of our modern-day world frequently put us in front of a screen for hours every day," said Dr. Justin Bazan, medical adviser to The Vision Council. "Patients underestimate how their technology use may be contributing to eye strain and do not consider ways to reduce this stress."
The increase in symptoms correlates to more time staring at a screen. In the report, one in 10 people admitted to spending at least three-fourths of their waking hours on a digital device.
The more time looking at a screen, the worse the symptoms seemed to be. Nearly 96% who experience digital eye strain spend two or more hours each day using devices.
Combination of factors
A combination of factors can cause problems. Proximity to the screen, the frequency and duration of use, and the degree of exposure to high-energy visible (HEV) or blue light emitted by video screens all can increase eye strain.
The report, in particular, raises concern about children, since they seem to stare at their screens the most. Even young adults are looking at screens more hours a day than their older peers.
Eighty-seven percent of Millennials in their 20s report using two or more devices simultaneously and 73% of them report symptoms of digital eye strain.
"When using technology, many people think suffering with digital eye strain is unavoidable, but it doesn't have to be," said Mike Daley, CEO of The Vision Council. "The optical industry has responded to the shift in digital habits and has developed lens technology to protect eyes from blue light, glare, and other environmental stressors."
Special eyewear
Daley says this computer eyewear helps because they have lenses that are constructed specifically for the mid-distance range at which users typically view a digital screen, and they can be purchased with or without a prescription.
The lenses and filters are also customized to reduce blurriness and pixilation, decrease brightness, block blue light, and minimize glare while working in front of a screen—or multiple screens.
Should you buy a pair? Maybe the glasses have gotten better in recent years, but in a 2008 column, New York Times technology blogger David Pogue was mightily unimpressed.
He claimed to have gotten about the same results with a good pair of reading glasses from CVS.
---