---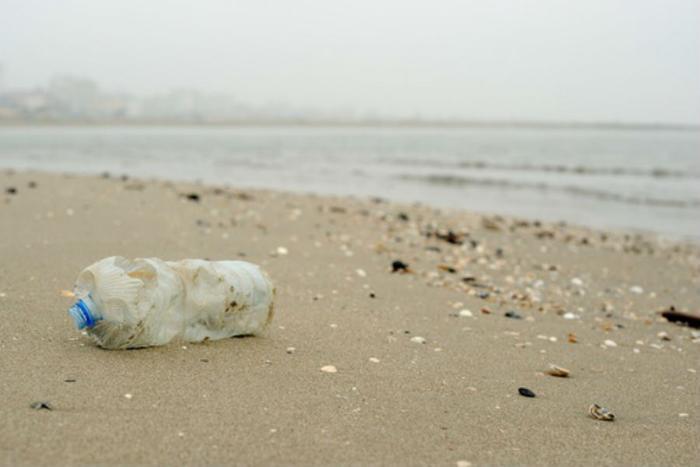 The World Economic Forum (WEF) annual meeting is underway this week in Davos, Switzerland, a meeting best known for bringing together global leaders of commerce to talk business.
But it's not all about commerce this week.
A WEF report seeks to focus attention on the plight of the world's oceans – in particular, the amount of plastic that is being dumped into them. In terms of dollars and cents, the report laments the waste of up to $120 billion a year in recyclable material.
But beyond the the financial cost, by 2050, on the current track, the report says oceans are expected to contain more plastics than fish, by weight.
Single-use plastic
The problem stems largely from what is known as single-use plastic. Plastic water bottles, the packaging electronics devices come in, the plastic forks and spoons used at fast food restaurants. Increasingly, it all ends up in the ocean.
Small pits of plastic can end up in fish, and thus become part of the human food chain.
Since this, after all, is an economic conference, the report's authors see a potential business solution. They call for a "New Plastics Economy," a fundamental rethink for plastic packaging and plastics in general.
The report says this new model would be based on creating effective after-use pathways for plastics, keeping it out of the ocean and other natural environments.
Plastic revolution
"This report demonstrates the importance of triggering a revolution in the plastics industrial ecosystem and is a first step to showing how to transform the way plastics move through our economy," said Dominic Waughray, Head of Public-Private Partnership, World Economic Forum. "The public, private sector and civil society all need to mobilize to capture the opportunity of the new circular plastics economy."
The report says the use of plastics has increased by twenty times in the past half-century and is expected to double again in the next 20 years.
"In the ocean, sunlight and waves cause floating plastics to break into increasingly smaller particles, but they never completely disappear or biodegrade," 5 Gyres, a non-profit combating plastic pollution, says on its website. "Plastic particles act as sponges for waterborne contaminants such as pesticides."
The group warns that fish, turtles, and even whales eat plastic objects that can make them sick or kill them. It says ocean animals are also killed by dangerous plastic waste that entangles or traps them, often suffocating them underwater.
The WEF report says the New Plastics Economy would not only help solve an urgent environmental problem, but create strong economic benefits by repurposing discarded plastic material.
---