---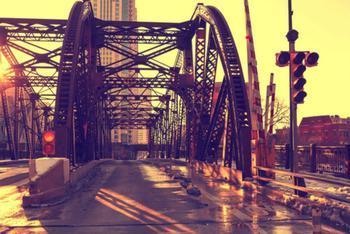 When the U.S. Department of Transportation recently released its National Bridge Inventory report for 2016, one group was particularly interested.
The American Road & Transportation Builders Association (ARTBA), a trade group representing highway contractors, got out its calculator and did some math.
It counted 55,710 bridges in the U.S. that were structurally compromised. After some calculations, it said it discovered cars, trucks, and school buses cross these bridges 185 million times a day.
Only 1,900 of the bridges on the list are on the Interstate Highway System. But ARTBA says state transportation departments have pointed out 13,000 interstate bridges that either need replacement, widening, or major work.
Slight improvement
The number of structurally deficient bridges actually declined 0.5% from 2015, but ARTBA says that really isn't good news. If that's all the improvement that can be gained in 12 months, the group says it would take more than 20 years to improve or replace all of the bridges on the list.
ARTBA Chief Economist Dr. Alison Premo Black says about 28% of the deficient bridges are more than 50 years old and have never had any major reconstruction work done.
"America's highway network is woefully underperforming," Black said. "It is outdated, overused, underfunded, and in desperate need of modernization."
Black says state and local transportation departments lack the resources to keep up with bridge repairs.
Infrastructure spending?
During the Presidential campaign, Donald Trump focused on the nation's "crumbling infrastructure" as one of his priorities. Wall Street expects major spending in that area in the months ahead, one reason for the stock market's current lofty elevation.
Being declared "structurally deficient" doesn't mean a bridge is about to fall down. Bridges are rated on a scale of one to nine for their soundness, and a rating of four or below puts it in the deficient category. While the bridges might not be immediately unsafe, ARTBA says they do need attention.
The report found Iowa has the most structurally deficient bridges, followed by Pennsylvania and Oklahoma. Nevada, Delaware, and Hawaii have the fewest.
Bridges rarely collapse, but when they do the results can be catastrophic. In 2007, a span of an I-35 bridge in Minneapolis collapsed during rush hour, killing 13 people and injuring 135.
---