---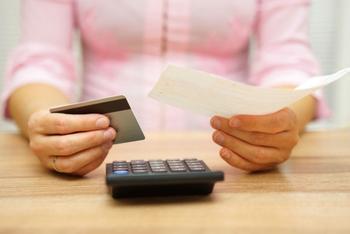 A new federal law implemented six years ago was supposed to resolve the issue of bank overdraft fees, which often blindsided consumers with unexpected expenses.
Before the law was passed, a consumer making a debit card purchase, and not having sufficient funds to cover the purchase, would be automatically "loaned" the funds to cover the purchase. The bank would then charge the consumer a fee of $30 or so for that service.
The consumer not only had to pay back the money used for the purchase but pay the fee as well. If the consumer made three or four other purchases before becoming aware that he or she was overdrawn, the fees could be well over $100.
Congress passed a law in 2010 that, among other things, required consumers to "opt-in" if they wanted to continue that "service." Otherwise, if a point of sale debit card purchase would overdraw the account, the purchase would be denied, with no resulting fee.
A new report from the Center for Responsible Lending (CRL) claims abusive overdraft practices in the banking industry are alive and well. It finds that consumers paid nearly $14 billion in overdraft fees last year.
'Overdraft abuses continue'
"CRL's analysis confirms that overdraft abuses continue, carrying an enormous annual price tag for consumers as a whole, and with devastating effects on individuals," Peter Smith, a Senior Researcher at CRL and the report's co-author, said in an email to ConsumerAffairs.
After the new law went into effect, posing a threat to banks' lucrative fee revenue, most banks launched aggressive marketing campaigns to persuade consumers to "opt-in" for overdraft coverage. Many have done so, even though it probably costs them money.
The report claims that some consumers who have not opted in are getting hit with overdraft fees as well. A year ago, the Consumer Financial Protection Bureau (CFPB) fined Regions Bank $7.5 million, saying it levied overdraft fees on thousands of consumers who had not opted-in for overdraft coverage.
The fine was in addition to a consent order requiring the bank to pay back all consumers who had been affected by the unauthorized overdrafts.
Analyzed complaints
For its report, CRL said it analyzed consumer complaints filed with the CFPB and found that even consumers who worked hard to avoid overdrawing their accounts were charged "disproportionately harsh overdraft fees."
The report also looked at data from the Federal Deposit Insurance Corporation (FDIC) and determined that 778,000 households that once had bank accounts no longer do. The report suggests high or unpredictable fees are a primary reason.
"Financial institutions take advantage of consumers fighting desperately to stay afloat," said Rebecca Borné, report co-author and CRL Senior Policy Counsel. "CFPB should require that overdraft fees be reasonable and proportional to the cost to the institution, much the same way that credit card penalty fees are regulated."
CLR goes a step further, saying overdraft fees should be regulated as "extremely high cost credit products," like payday loans.  
Thanks
Keep an eye on your inbox, the lastest consumer news is on it's way!
Unsubscribe easily whenever you want
---