---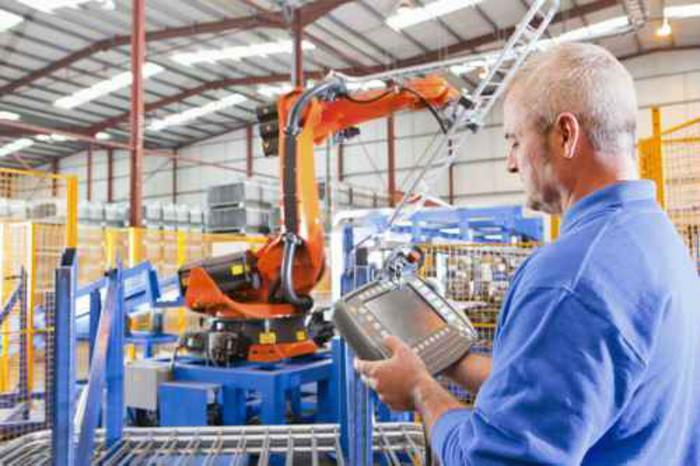 As you jockey for position at work, your biggest threat may not be Bill at the next desk, or Lorraine in the office down the hall.
It's more likely to be a robot.
That's the warning contained in a new report by the World Economic Forum that predicts robots are poised to take as many as five million jobs from humans by 2020 – a scant four years from now.
"Today, we are at the beginning of a Fourth Industrial Revolution," the report begins. "Developments in genetics, artificial intelligence, robotics, nanotechnology, 3D printing and biotechnology, to name just a few, are all building on and amplifying one another. This will lay the foundation for a revolution more comprehensive and all-encompassing than anything we have ever seen."
Good with the bad
To be sure, there may be plenty of good things to come out of that. Smart systems may make homes, factories, farms, grids, and cities more efficient. It almost certainly will improve supply chain management for all types of businesses.
The report predicts most of the lost jobs will occur in the 15 most industrialized nations. People who perform administrative functions in offices are most vulnerable to having a robot or some other type of machine replace them.
The most secure careers will be those that build, maintain, and otherwise manage machines -- positions in fields like computer science, math, architecture, and engineering.
Four years will pass quickly, so the report urges business and industry to help their most vulnerable employees prepare.
People will need help
"It is critical that businesses take an active role in supporting their current workforces through re-training, that individuals take a proactive approach to their own lifelong learning and that governments create the enabling environment, rapidly and creatively, to assist these efforts," the authors wrote.
The report suggests the future presents a "glass is half-empty, glass is half-full" choice. It says some see the future for its limitless new opportunities, while others foresee massive dislocation of jobs.
In fact, the report says whether the change is positive or disruptive will be highly specific to the industry, region, and occupation in question, as well as the ability of the affected people to manage change.
If you are feeling vulnerable, you might want to check out this report from not too long ago that suggests the jobs with the brightest futures.
---