---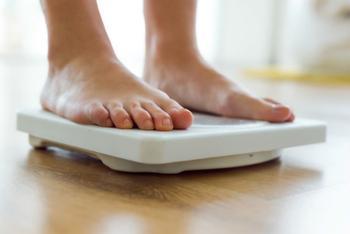 The trend has been undeniable for at least three decades. Americans are increasingly overweight and even obese.
A report published in the Journal of the American Medical Association (JAMA) shows more women and children are now classified as obese, with a body mass index (BMI) of 30 and above.
By one accounting, 38% of all U.S. adults are obese and 40% of U.S. women are now in that category.
More distressing for health researchers, one-third of adults are overweight, meaning that they have a BMI of between 25 and 30. People who are overweight are at risk of becoming obese.
By the study's accounting, fewer than a third of all adults in the U.S. have a normal, healthy weight.
Women gaining weight faster
This latest study finds women have been putting on weight faster than men, at least they have recently.
"For women, the prevalence of overall obesity and of class 3 obesity showed significant linear trends for increase between 2005 and 2014," the authors wrote. "There were no significant trends for men. Other studies are needed to determine the reasons for these trends."
Analyses of data from 2013-2014 found that for both men and women, the likelihood of obesity varied by race. For men, it also varied by smoking status. Men who smoked cigarettes were less likely to be obese, compared to those who never smoked. For women, there were no significant differences by smoking status. However, women who had attended college were significantly less likely to be obese.
More pessimistic
The report, compiled by researchers at the Centers for Disease Control and Prevention (CDC), is more pessimistic than last year's annual obesity assessment from the Robert Woods Johnson Foundation. It found obesity had increased in isolated spots, but had held steady in the country overall.
Health researchers have spent a lot of time and effort trying to pinpoint the cause for the unhealthy surge in obesity. Some have pointed to a much more sedentary American lifestyle. Others point to high calorie diets, in particular, diets heavy on processed food.
Health advocates are trying to reduce America's obesity rate, since the added weight can lead to a whole host of conditions, from diabetes to heart disease.
To see whether you are normal weight, overweight, or obese, use this BMI calculator from the National Institutes of Health.
---