---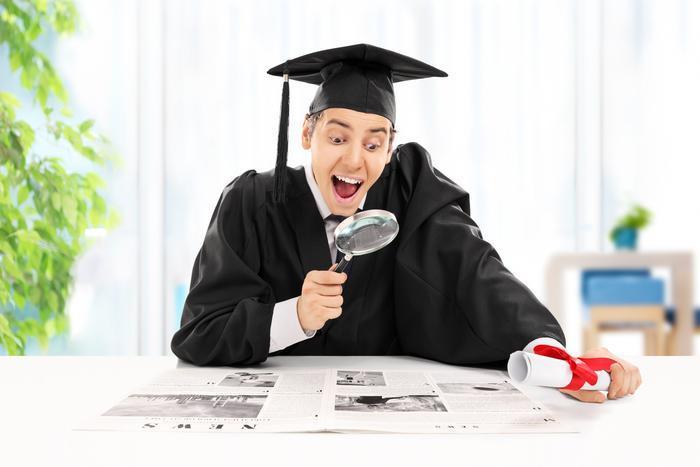 Students graduating from college this spring have some reason for optimism as numerous forecasts have predicted more job opportunities than grads have enjoyed since the end of the Great Recession. But maybe not too much optimism.
It may be true that there will be more jobs available, but a report from the Economic Policy Institute (EPI) presents a rather sobering reality check. These available jobs are unlikely to be the ones students have prepared for by earning a bachelor's degree, and perhaps running up thousands of dollars in student loans in the process.
The report, which measured data from a variety of sources, found that the most recent college graduates are still dealing with both unemployment and underemployment. EPI found that the unemployment rate for young college graduates is 7.2%, compared to 5.5% in 2007.
The underemployment rate – meaning the employee is overqualified for the position – is 14.9%, compared to 9.6% in 2007.
But wait, isn't it normal for someone fresh out of college to start at the bottom and work their way up? Haven't countless generations done that before?
Disturbing difference
Maybe, but EPI has focused on what it views as a disturbing difference. Too many college graduates are having to take jobs outside their field and positions that don't even require a college degree.
"The share of employed young college graduates working in jobs that do not require a college degree underscore that the current unemployment crisis among young workers did not arise because today's young adults lack the right education or skills," the authors write. "Rather, it stems from weak demand for goods and services, which makes it unnecessary for employers to significantly ramp up hiring."
And when employers do hire, they find they no longer need to pay the wages they once did. While highly specialized slots may command high salaries and go to experienced personnel, most entry level jobs do not.
The EPI report finds wages earned by young college and high school graduates are performing poorly and are actually lower than they were 15 years ago. Adjusted for inflation, college graduates are earning 2.5% less than they did in 2000. The wage slowdown has hit women particularly hard.
Added headwinds
Even an underemployed college graduate might be able to make up lost economic ground with an improving economy but 2015 college grads may face added headwind if they took out student loans that they now must begin repaying.
A report by The Principal Financial surveyed employees about their student loans. About one-third of the employees who borrowed money for college say they regret doing so. About 34% said taking out student loans has prevented them from achieving their financial goals.
EPI notes that the cost of a college education in recent years has grown a lot faster than most families' income so that students had little choice but to take on debt. Graduating into a labor market that provides jobs that don't require a college education doesn't provide the means to pay off their debts while getting started on a career.
EPI cites data from the College Board showing that from the 1983–1984 enrollment year to the 2013–2014 enrollment year, the inflation-adjusted cost of a 4-year education, including tuition, fees, and room and board, increased 125.7% for private school and 129.0% for public school.
The Federal Reserve Bank of New York reports a 92% increase in the last 10 years in the number of student loan borrowers and a 74% increase in the amount the average student owes.
Here's the bottom line: the report's authors say there will be long-term consequences to graduating from college and taking a job that doesn't require a degree. They cite research suggesting these grads will likely earn less for the next 10 to 15 years than if they had graduated when jobs were plentiful and their services in demand.
---