---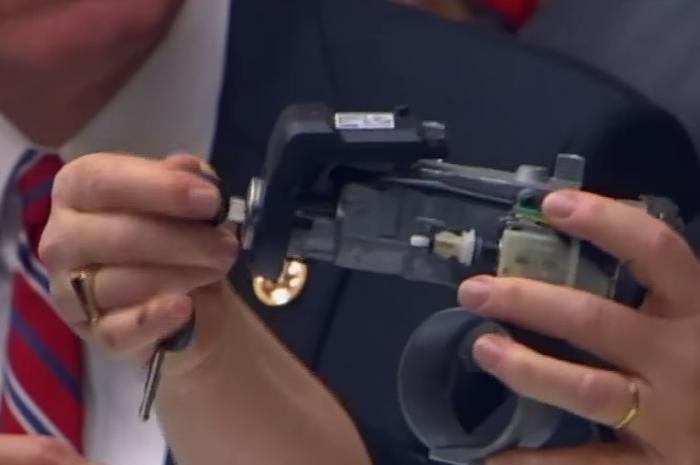 What did General Motors know and when did it know it? Those are the questions likely to arise in damage suits and continuing governmental investigations of the massive GM ignition switch recall.
The Wall Street Journal reports today that GM ordered half a million replacement ignition switches for Chevrolet Cobalts, Saturn Ions and other cars nearly two months before it informed federal safety regulators of the problem.
The newspaper says that email exchanges between a GM contract worker and ignition-switch supplier Delphi Automotive show that GM placed an "urgent" order for 500,000 switches on Dec. 18, 2013, nearly two months prior to Feb. 7, when it notified the National Highway Traffic Safety Administration (NHTSA) of the problem that would eventually lead to 2.5 million recalls and that has been linked to at least 30 deaths.
The emails came to light as part of a court case in New York that's headed for trial in January 2016. The emails had been designated as confidential but a lawyer for the plaintiffs challenged that designation and the court ordered them unsealed.
A spokesman for GM said the company, which has been fined $35 million, acted properly and wasn't required to report the huge order for switches. Federal law requires automakers to notify NHTSA promptly when a safety defect is discovered.
---