---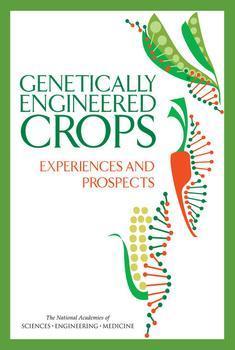 It's currently popular to portray foods made from genetically engineered (GE) crops as hazardous to human health, but a report issued today by the National Academy of Sciences finds no such risks.
While not declaring genetically engineered foods perfectly safe, the academy's National Research Council found they cause no more health problems than other foods, which aren't perfectly safe either.
The council said it found no evidence of cancer or other health problems caused by genetically engineered foods and said that "sweeping statements about GE crops are problematic because issues related to them are multidimensional."
The 407-page report examined in detail the evidence for and against GE crops and said it found no evidence that foods from GE crops were less safe than "natural" foods, finding instead that the two are "substantially equivalent."
Growing controversy
The report comes as controversy over GE foods seems to be reaching a climax. In July, Vermont will impose the country's first law requiring that GE foods be labeled and legislatures and activists in other states are pressing for similar measures.
The report was greeted warmly by food and scientific interests. The Center for Science in the Public Interest called it "a thorough and comprehensive evidence-based report."
"One of the report's most significant findings is that there are no food safety or human health impacts from eating foods and ingredients made from currently engineered crops. That should give consumers confidence about the safety of eating foods that have those ingredients," said CSPI Biotechnology Director Gregory Jaffe.
However, Jaffe said it was "disappointing that the report does not recommend that FDA's oversight change from a voluntary to a mandatory process." He said that "would have been consistent with the report's acknowledgement that federal oversight is important to ensure both safety and public confidence."
Other groups weren't so kind. Some claimed the NAS panel was heavily influenced by industry interests. 
"More than half of the invited authors of the new NRC study are involved in GMO development or promotion or have ties to the biotechnology industry," the group Food and Water Watch said.
---