---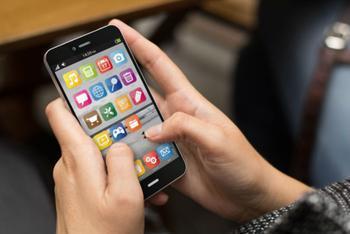 No doubt many smartphone owners will take issue, but a new report by a technology company maintains that Android devices are no match for Apple's iOS when it comes to technical performance.
In its Q1 "2016 State of Mobile Device Performance and Health," Blancco Technology Group, an international data security firm, cites a series of diagnostics tests performed on a wide variety of iOS and Android devices using the SmartChk platform.
The results, the company says, show a "glaring disparity in failure rates" for Android devices when compared to Apple. It says Android devices failed 44% of the time in the tests, compared to just 25% for Apple's operating system.
The report said some of the most popular Android devices, such as the Samsung Galaxy S6, Samsung Galaxy S5 and Lenovo K3 Note, logged the highest failure rates.
Older iPhones performed better
Older iPhones performed better than newer ones. The company said the iPhone 6 and 5s had the highest failure rates among iOS devices – 25% and 17%, respectively.
The tests found crashing apps on 74% of Android devices. Open/cached apps were detected on 44% of the devices. There were many more failures on both platforms in Asia than in North America.
Android still leads in sales
The report's authors note that sales figures confirm that consumers buy more Android phones than iPhones. In fact, the latest numbers show Android increased its marketshare in the latest monitoring period, which ended in February. Android enjoyed strong growth in the U.S., Europe, China, Japan, and Australia.
"Android devices seem to be a contradiction in terms," said Pat Clawson, CEO, Blancco Technology Group. "On the one hand, Android is the number one operating system in terms of global market share. But despite this advantage, Android device performance still lags behind iOS and tends to be plagued by high rates of crashing apps and app cache."
Of course, late 2016 could witness a shift, when there may be new products on the market for both platforms. Industry reports suggest Samsung could launch the S7 and LG G5 on the Android platform, while Apple is said to be preparing the launch of the iPhone 7.
For more information on the best available phones, providers, and consumer reviews, check out ConsumerAffairs cell phone guide.
---