---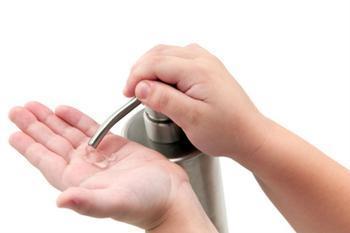 Busy parents have been known to keep a few bottles of gel hand sanitizer in their car or purse to wipe out germs on-the-go. But children don't always use hand sanitizer for its intended purpose, researchers say.
A recent report from the U.S. Centers for Disease Control (CDC) warns that an increasing number of children are getting sick from drinking hand sanitizer. Over 70,000 children drank hand sanitizer between 2011 and 2014, the report revealed.
Researchers believe that older children may be downing the gel for its high alcohol content, while younger children may find the scent of the product appealing.
"Older children [aged 6-12 years] were more likely to report intentional ingestion and to have adverse health effects and worse outcomes than were younger children, suggesting that older children might be deliberately misusing or abusing alcohol hand sanitizers," the team wrote.
Health effects
Most reported incidents (about 90%) involved children younger than five, but 6,200 incidents occurred among children aged 6 to 12. However, dangerous health effects can occur whether exposure to hand sanitizer was intentional or accidental.
The CDC wrote that liquid hand sanitizer -- which can contain up to 95% ethanol or isopropyl alcohol -- has been found to cause "serious consequences" including breathing difficulties, excessive acid buildup in tissues, and even coma.
While the most common effects are eye irritation and vomiting, information reported to the National Poison Data System (NPDS) showed that three children suffered seizures and five entered a coma.
What to do
In light of these findings, the CDC is urging adults to supervise children's use of hand sanitizers and to store bottles up and away from children -- or better yet, have children wash their hands with soap and water.
"Hand washing with soap and water is the recommended method of hand hygiene in non-health care settings such as the home and school," the CDC wrote.
The report was published in the CDC journal Morbidity and Mortality Weekly Report.
---