---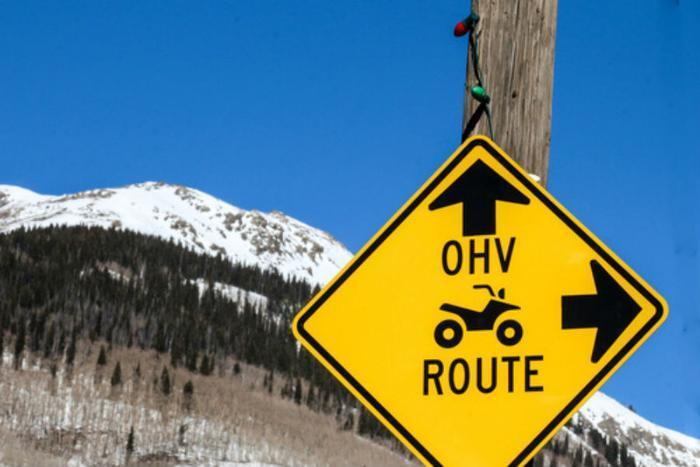 Off-highway vehicle (OHV) accidents claimed at least 504 lives in the U.S. in 2015, according to data collected by the Consumer Federation of America (CFA).
CFA and affiliate organizations maintain a database of fatalities to raise awareness of how dangerous these vehicles can be if not operated properly.
The information comes from from news reports and other sources collected by CFA's Off-Highway Vehicle Safety Coalition which is composed of ATV safety advocates, academics, and medical professionals. The group says 504 fatalities may be an underestimate.
While most people are familiar with all-terrain vehicles (ATVs), the category of OHV also includes recreational off-highway vehicles (ROVs) and utility task vehicles (UTVs).
Other types of off-road vehicles
ROVs are off road vehicles that have four or more low pressure tires, bench or bucket seating, automotive type controls, rollover bars, occupant restraints, and a maximum speed over 30 mph.
UTVs have the same design elements as ROVs, but UTVs have maximum speeds of 30 mph or less.
The CFA says most of the OHV deaths occurred on roads in 2015. Despite the fact that these vehicles are specifically designed to be used off-road, 58% of the fatalities last year occurred as the result of highway accidents. That's about the same percentage as in 2014.
The percentage of victims under 16 increased from 18% in 2014 to 21% last year. Eleven percent of the fatalities were under age 12, up from 9% in 2014.
Not for children
"This new data once again reinforces CFA's key safety messages for OHVs: do not operate OHVs on roads; and these vehicles are not toys; do not let children operate vehicles that are too large and powerful for them to control," said Rachel Weintraub Legislative Director and General Counsel for Consumer Federation of America.
In 2013, CFA raised an alarm, saying more states have modified traffic laws to allow ATVs on public roads. In a report, the organization evaluated laws from all 50 states and the District of Columbia and found that despite warnings from manufacturers, federal agencies, and consumer and safety advocates that ATVs are unsafe on roadways, for several years an increasing number of states have passed laws allowing ATVs on public roads.
Information from ATV manufacturer manuals, required warning labels, and consistent messages from the U.S. Consumer Product Safety Commission (CPSC) unambiguously warn against the operation of ATVs on public roads.
Not designed for highways
The design of ATVs makes them incompatible with operation on roads. ATVs have high centers of gravity, and narrow wheel bases, which increase the likelihood of tipping when negotiating turns. The low pressure knobby tires on ATVs are explicitly designed for off-road use and may not interact properly with road surfaces.
CFA's Michael Best says the new data underscores the need to keep OHVs off the highways, as their name implies.
---