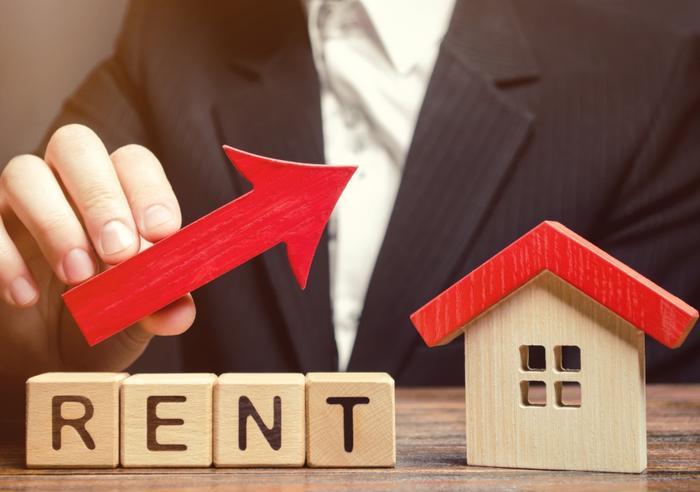 The cost of renting a home continued to rise in June even as home values appeared to level off. Rents have gone up nine months in a row.
The June Zillow Real Estate Market Report shows the median rent rose 3 percent over the last 12 months to $1,483. Rents rose in 49 of the nation's top 50 housing markets, with only Milwaukee recording a decline.
Rents' rate of increase hasn't been this strong since 2016 when housing experts voiced concern that rents were becoming unaffordable for a growing number of consumers. That sparked a building boom in apartment construction, which was expected to saturate the market. That hasn't happened.
"As much as record numbers of new apartments led many to believe that rental markets might have become over-saturated with new supply, the reality is that demographics and general economic health continue to keep the pressure on," said Zillow Director of Economic Research Skylar Olsen. "Yes, we saw rents fall in 2018, but that was driven by the concentration of supply in urban areas and large buildings at higher end price points competing against each other."
Affordable apartments needed
What the market needs, Olsen says, are affordable rental units across many housing markets. She says the demand for that kind of rental housing is intense.
"Show me a three-bedroom apartment in a small building located near good schools and I'll show you an older millennial with kids ready to move in," Olsen said.
But contractors may not be building affordable apartments for the same reason they aren't building as many affordable single-family homes. Costs of land, labor, and materials have gone up, squeezing margins on lower-priced homes.
Inventory declining again
There seems to be plenty of homes, both for sale and for rent, that many consumers can't afford, but there are far fewer homes in an affordable price range. In June, inventory of all rental property fell 0.8 percent -- the fourth straight decline.
Home values, which can influence rental costs, were slightly higher in June after a slight dip during the spring home-buying season. Zillow pegs the value of the typical home at $227,700, up slightly from May. On a year-over-year basis, home values grew 5.2 percent in June, down from 7.6 percent in June 2018.
Home values increased the most in Salt Lake City, Indianapolis, and Charlotte, while typically expensive West Coast markets showed little change.