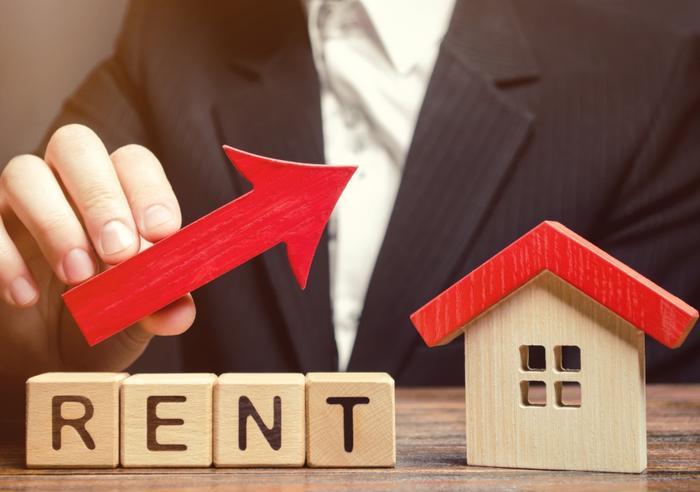 The cost of renting an apartment in New York City hit a record high in June, as the median asking price hit $3,500, according to data collected by New York real estate site StreetEasy. It was even higher in Manhatten, hitting a median of $4,100 a month.
But the nation's largest city is not the only place where the cost of renting a home is now rising faster than home prices. In many major population centers, where jobs pay well and are relatively plentiful, rents are rising through the roof.
Real estate broker Redfin reports that rents in the Cincinnati housing market jumped 39% in June. The median asking price was $1,815, giving the Ohio city the distinction of experiencing the largest percentage increase among the nation's 50 largest metros. Seattle, Nashville, and Austin were close behind with rent increases of at least 30%.
Supply and demand
Housing economists point to supply and demand as the cause behind these increases – the same factor that has driven home prices to record highs and priced millions out of the home purchase market. Inventory levels of homes for sale remain extremely low, but demand rose dramatically during the first two years of the COVID-19 pandemic.
People who can't afford to buy a home must continue to rent, creating another supply and demand imbalance. Lily Liu, CEO of Piñata, a landlord services app, says home prices have slowed their rise. However, she points out that high mortgage interest rates have made a home purchase unaffordable for many people.
"People were looking in the last few months whether prices would drop significantly," Liu told NextAdviser. "Prices are actually pretty stable on the housing side, which means it still continues to be a difficult market to buy." 
Rents in some cities are rising faster than the national average
Daryl Fairweather, chief economist at Redfin, says rents are rising faster in some markets than others. She sees a slowdown in rent growth because, just like with homebuyers, there is a limit to what renters can pay.
"Rent growth is likely slowing because landlords are seeing demand start to ease as renters get pinched by inflation," Fairweather said. "With the cost of gas, food and other products soaring, renters have less money to spend on housing." 
While the rise in rents may slow in the months ahead, Fairweather doesn't see that happening everywhere. She notes that rents are still climbing at unprecedented rates in strong job markets like New York and Seattle and in areas like San Antonio and Austin that soared in popularity during the pandemic.