---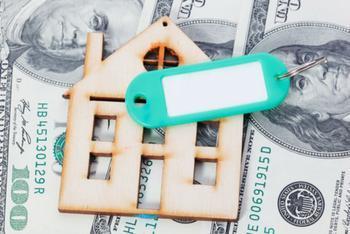 There are many ways to measure whether it makes more sense to rent than own. Many rental advocates correctly point out that you can't just compare mortgage payments to rent. There are other costs associated with owning.
But it is also true that rents have been steadily rising, while fixed rate mortgage payments stay the same, with small increases in taxes and insurance from time to time.
Maybe for that reason, renters tend to worry more about housing costs than homeowners do, according to a Gallup Poll. When pollsters asked consumers if they were moderately to very worried about not being able to pay housing costs, 49% of renters admitted to being worried while only 25% of homeowners said the same.
The pollsters found the same level of worry at all income levels. However, as you might expect, lower-income consumers were more likely than those earning higher incomes to express worry about housing costs.
Stable payments
But Gallup also notes that homeowners might be less worried because their payments are more stable. Renters expect their payments to go up each month, and lately they've tended to go up a lot.
Gallup attributes much of that disparity to the declining percentage of homeowners in the wake of the housing crash. Fewer buyers – including homeowners losing their homes to foreclosure – swelled the ranks of renters. That competition for existing rental property escalated the price of rents.
"From 2001 through 2007, before the housing market crashed, an average 24% of Americans worried about paying their housing costs," the pollsters write. "Since then, an average of 35% have. Although Americans' worry about a variety of financial matters is up since 2007, worries about making housing payments are up the most."
Rising rents
The housing story of 2015 was rising rents. It could be much the same in 2016, according to research produced by The Harvard Joint Center for Housing Studies. Apartment construction increased at its fastest rate in decades, but it hardly put a dent in vacancy rates, which were the lowest last year since 1985.
The Harvard researchers found the number of renters spending more than 30% of their monthly incomes on rent at a record high. There is no evidence that has moderated so far in 2016.
Part of the problem may be a growing housing shortage. Inventories of homes for both sale and rent have gotten tighter over the last 12 months, and the National Association of Realtors (NAR) says it may be due, in part, to the fact that not enough new homes are being built.
---