---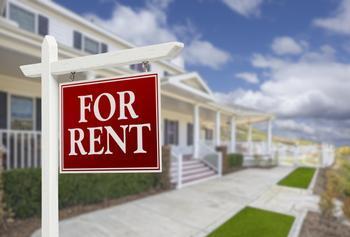 For years, young consumers starting households have been caught in a Catch 22.
They might like to buy a home, but homeownership requires very good credit and plenty of cash for a down payment and closing costs. At the same time, renting continued to get more expensive.
In 2014 and 2015, many in the housing industry fretted over a growing rent affordability crisis, especially in the nation's hottest housing markets. Now, there appears to be a little relief.
The National Apartment List Rent Report shows February is starting with only a slight increase in rent, following four consecutive months in which the average rent actually went down.
Compared to the beginning of February 2016, today's average rent is up 1.8%, but its roughly at the same level it was last May. In 2016, rents grew at a much slower rate than the previous two months.
New apartment construction
One reason has been a flurry of apartment construction over the last few years. With rising rents, building new rental homes became much more profitable and less risky.
At the same time, home sales finally began to rise on the strength of first time home buyers -- consumers who had been renting but now owned their homes. That helped loosen up the rental inventory.
It may be the rental market is only now returning to normal after the contortions caused by the financial crisis. In the years immediately following 2008, it became a lot harder to buy a home, so more people were competing for rental property. In the depths of the Great Recession, apartment construction virtually came to a standstill.
Expensive markets see the biggest drop
The report shows rents have tended to slow the most in the areas where they had gone up the most -- places like Silicon Valley, Miami, and Houston. Eight of the top 10 most expensive rental markets saw rents rise 1% or less last year.
What's changed? Developers have been encouraged by recent increases in rents in these markets to step up building. As inventory has increased, landlords have had less leverage when it comes to rent.
There are still many areas of the country where rents are still rising and take a huge bite out of monthly cash flow. Rents are still rising in Washington, DC, for example. Suburban areas surrounding the nation's most expensive cities are also seeing rising rent.
---