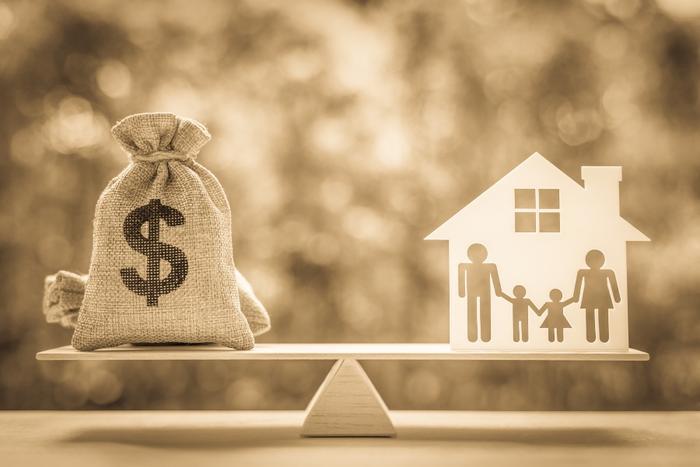 A new report from online real estate marketplace Zillow shows renters spent a combined $4.5 trillion since 2010 to put a roof over their head.
That statistic puts recent changes in the housing market into sharper focus as many prospective buyers can't find homes they like or can afford. As a result, the demand for rental housing has risen, along with rents.
Zillow reports that U.S. renters will have spent more than $512 billion on housing by the time 2019 ends in a couple of weeks -- the most of any year during this decade. The current median rent is $1,600, a 2.3 percent increase over 2018.
That trend may continue in 2020. Forbes reports that the number of renters has increased by more than 9 million during this decade and now makes up 34 percent of all U.S. households. Renters have increased faster than homeowners, growing more than twice as fast, according to the Census Bureau.
Voluntary renters
Forbes also notes another housing trend that could add to the demand for rental housing. It cites data which shows that more high-income consumers and seniors have voluntarily become renters because they're able to afford more expensive luxury apartments.
All of this suggests renters may have to pay more next year for housing, but Zillow Group Economist Joshua Clark says that's not a given.
"While the total amount of rent paid has increased each year this decade, that trend is by no means immutable," he said.  "With rental appreciation expected to decrease in the coming year and a homeownership rate that has been ticking up over the past few years, a small or even negative change in total rental spending could be in the cards in the early 2020s."
Extremely low vacancy rates
But Harvard's Joint Center for Housing Studies reports that even with recent softening of rental demand, vacancy rates remain "at decades-long lows," and that affordability is a growing issue. One bright spot, it says, was Minneapolis' recent move to end single-family zoning, which the center says could greatly expand the supply of rental homes.
Rents and home prices are both going up for the same reason -- declining inventory. In the last year, that factor pushed home rental costs up 6.4 percent in Phoenix, 5.2 percent in Las Vegas, and 4 percent in Charlotte. And because there are fewer homes to purchase, more consumers continue to rent, reducing the number of available units. But the housing market got some good news in that regard this week.
The Commerce Department reports that housing starts rose 3.2 percent in November, the biggest increase in more than 12 years. That suggests builders are in the process of adding to the inventory of available homes, which has been shrinking during this decade.
The Zillow report shows rents were highest -- both this year and throughout the decade -- in the New York, Los Angeles, and San Francisco metros. Renters in New York spent $56.6 billion on rent in 2019, compared to $39.2 billion in Los Angeles and $16.4 billion in San Francisco.