---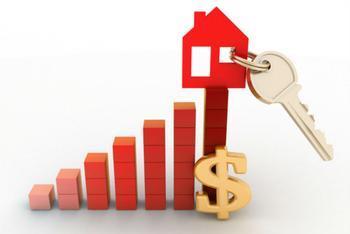 Since the housing bubble popped, it has become more of a challenge to buy a home. For that reason, home sales plunged in 2009 and 2010.
But the market has recovered. Sales are up and so are prices. But not all renters think they are able to make the leap to homeownership, even though a California Association of Realtors (CAR) survey shows they would like to.
The results may not be all that surprising, given that California has some of the hottest real estate markets in the nation. The median home price in San Jose is approaching $1 million.
The survey shows the desire is there. Nearly half of renters in the survey said they plan to buy a home at some point. Most, however, admit they aren't quite ready financially.
Financial obstacles
First, they need to save for a down payment, find an affordable house they like, and improve their overall financial picture.
Of the 28% of renters who don't plan to buy in the future, half of them said affordability is the main issue. Only 20% said they would rather rent a home than buy one.
In the wake of the housing meltdown, there was some speculation that a large portion of the population – primarily Millennials – would become permanent renters. The survey – along with more recent housing data – suggests that isn't the case.
Nearly four in 10 renters said they expect to purchase a home in the same county where they are renting. Twenty-three percent said they would look for a home in the same neighborhood. Most who said they would buy elsewhere said they would leave the area because homes are too expensive.
What to do
According to Freddie Mac, there are certain important steps a consumer can take to prepare for buying a home. The first is the simplest – improve your credit score. You can do that by paying all your bills on time, and by establishing credit and using it wisely.
Next, decide how much you can afford to spend on a house. Remember that you will be required to put at least 3% down and have the resulting monthly payments be affordable. And it's not just principal and interest you have to consider, but taxes and insurance as well.
Begin saving money for a down payment. Make sure you save enough to cover moving expenses and any deposits required for services.
Before beginning your search, get pre-qualified for a mortgage. A mortgage loan officer will review your income, expenses, and credit score, and make an estimate of the amount of money you might be able to borrow.
This is not a guarantee you will get the loan, but a pre-qualification letter will tell sellers and their agents that you are a serious buyer.
---