---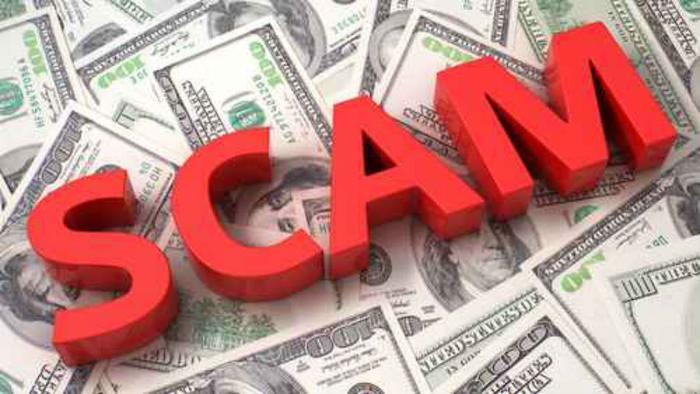 America's population is constantly churning, with people moving in and out of various places every month of the year. But such moves are most common throughout the summer, when new students are leaving for college and new graduates are moving away from their parents, in addition to the many Americans making temporary moves to vacation lodgings.
Unfortunately, this all means that summertime is also peak season for rental scammers. In Philadelphia, police are currently looking for a man named Harry Moore, who allegedly defrauded at least ten people by listing his home for rent, taking deposit money from would-be renters, and then refusing to either rent the house or refund their money. Police say Moore made at least $10,000 from his various victims. Moore's whereabouts are currently unknown.
Moore is unusual by rental-scammer standards, in that he used his own actual house as bait for the scam. Most rental scams are essentially real-estate-flavored versions of phishing scams: instead of copying and using logos and photos from legitimate-business websites for their scambait, rental scammers will copy and use photos and descriptions from legitimate real-estate listings.
Real estate scam signs
I encountered my first rental scammer in the summer of 2012, when I was (obviously) looking for a place to rent, responded to an ad on Craigslist, and soon received a badly misspelled missive mentioning in the very first paragraph that the supposed landlord was currently in China doing missionary work, but if I wired him the deposit money he'd get me the house key.
That's two obvious scam signs right there: one, don't trust any rental ad that requires payment via wire transfer, a pre-paid money card, or any other untraceable method; and two, don't trust any so-called landlord who demands payment before you actually see the house or get the keys.
Coincidentally, the real-estate agent I later enlisted to help find a rental actually recognized that "Chinese missionary" house: it never was available for rent, but a few months earlier its original owners had listed it for sale – and the house sold several weeks before I saw and wrote to that scammy Craigslist ad. But the photos and descriptions from the scam ad had been lifted straight from the honest realty listing from a few months before (though the actual street address was quite different).
That was three years ago, and such scams remain just as common. Today, the Better Business Bureau in British Columbia issued a special warning to area college students desperate to find housing before the start of the next semester, reminding them not to fall prey to rental scams in their rush to find lodging.
Evan Kelly with the British Columbian BBB warned that area scammers used the same basic online scam as my "Chinese missionary" — with the additional recommendation/demand that the would-be renter make a deposit to secure the room right now, before somebody else takes it. "They just use that line, 'You have to secure the property now if you want it, because we have a line of people coming in,'" Kelly said. "So people have that sense of urgency and send in their money, whether it be money or cash or something like that. We're just saying, don't do that."
Precautions
The Better Business Bureau issued some standard precautions that renters should take to avoid rental scammers, including:
Never wire money to 'secure your interest.'

Pay no attention to ads or rentees who claim to be out of the country.

[Social Security numbers], bank account numbers and credit card numbers are not required to rent a place.

Be wary of a landlord who is very eager to rent to you.

Meet the person in the ad and view the property first.
Unfortunately, one of those pieces of advice – "view the property first" – isn't necessarily feasible for people seeking to rent a vacation home hundreds of miles away from their regular one. And vacation-rental scammers take advantage of that.
Down in South Carolina, Isle of Palms police are currently investigating a rental scam that ensnared some Maryland vacationers who thought they'd rented a house on Craigslist, only to discover they'd actually sent a large deposit to a scammer. And they didn't discover this until they actually arrived in Isle of Palms, knocked on the door of the supposed rental house and spoke to the home's actual occupants. Police in Isle of Palms say they've had four similar vacation-scam cases in the past year – in a town whose total population is only 4,133, according to the last census.
To protect yourself from rental scams, be extra-vigilant about following the rule against payment via wire transfer or any other non-traceable method. Isle of Palms Detective Sergeant Jeffry Swain advised vacationers to use credit cards, which offer the option of disputing fraudulent or scammy charges.
---