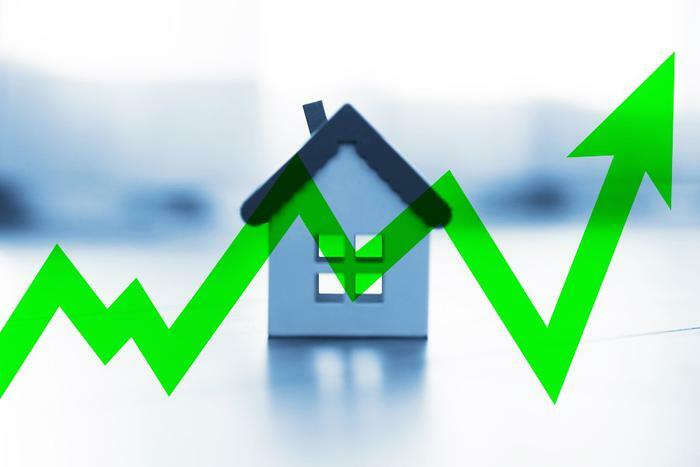 Soaring home prices have had the effect of also raising rents. People who can't afford to purchase a home are now finding it increasingly expensive to rent one.
Data from Apartments.com shows average rent prices are up 7.5% year-over-year, which is three times the normal growth rate. It's even worse in popular Sunbelt housing markets that have seen a dramatic influx of new residents during the pandemic.
The Washington Post cites the case of apartment residents in Phoenix who were told their rent would go up by $400 a month, a 33% increase. Housing experts say it's partly because markets like Phoenix are growing in popularity. It's also because many young people who left the cities at the start of the pandemic are returning.
"I think we're going to see increases for the next 12 to 18 months," Robert Pinnegar, president of the National Apartment Association, told the Post. "We've never had three generations in the rental housing space, at least not in the numbers we're seeing now."
Single-family homes see the biggest increase
The cost of renting a single-family home is leading the surge since there is less of that inventory than apartments. In a report looking at April 2021 data, CoreLogic found a national rent increase of 5.3% year-over-year, up from a 2.4% year-over-year increase in April 2020.
"Single-family rent growth showed a strong rebound in April 2021 with all price tiers back above their pre-pandemic rent growth rate," said Molly Boesel, principal economist at CoreLogic. "While rent growth slowed last April at the start of the pandemic, the rate of rent growth this April was running above pre-pandemic levels even when compared with 2019 and shows no signs of diminishing."
That puts renters who would like to buy a home in a difficult situation. Home prices continue to accelerate, meaning they need a bigger down payment. But as rents rise, it makes it more difficult to save money and become homeowners.
Down payments are a challenge
"Without the equity from a previous home sale, first-time homebuyers face more challenges in coming up with a down payment," said Zillow economic data analyst Nicole Bachaud. "In a housing market where prices are rising at record rates, especially when compared to renter incomes, the ever-increasing sum of a 20% down payment can feel out of reach."
The only bright spot in all of this is the cost of borrowing money. Mortgage rates remain nearly record lows.
First time buyers can take advantage of the Federal Housing Administration's (FHA) FHA loans, which allow qualifying applicants to put as little as 3% down.
"That lower upfront payment comes with higher monthly payments, but the opportunity to build equity can outweigh those extra costs for many," Bachaud said.
You'll find more information about FHA loans here.