---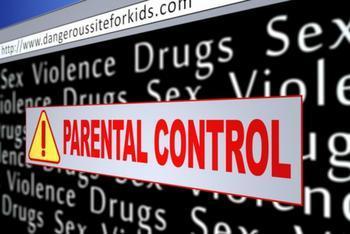 Remo MORE, an app that helps parents protect and monitor kids' online safety, recently announced the addition of an update called "controlled access mode."
Previously, the app focused on giving family members the ability to control kids' online activity, maintain devices remotely, monitor device usage, and locate family members. Now, parents and guardians will also be able to block apps and internet usage using the Remo MORE app.
The software company says the feature was frequently requested by parents concerned that their child was spending too much time using devices.
With Remo MORE's Controlled Access Mode, parents can block installed apps, games, and internet on a child's devices indefinitely or for a specific amount of time.
Renders kids' devices useless
The new feature is "like a switch which will turn the device mode from smart to useless," Omer Faiyaz, CEO of Remo Software, said in a statement.
Other key features of Controlled Access Mode include:
The ability to restrict access to apps and the internet, but allow phone calls to come through. (For Android users.)

The ability to block all third party and browsing apps in iPhone devices, so that only apps supported by Apple (including Facetime and messages) can be accessed.

In Windows PC, Microsoft default apps will be accessible, but internet browsing, Skype, Microsoft messenger and other third party apps will be disabled.

In Mac, internet browsing and third party apps will be disabled. Default Apple apps remain accessible excluding Facetime and messaging apps.
Protecting kids
Research shows that 82% of parents feel guilty about not being around to monitor their child's online activity.
Remo hopes to empower parents to protect kids from the potential dangers of devices and the internet -- and the Remo MORE app is one way to do so.
The app's new Controlled Access Mode aims to help parents address some of the issues surrounding parenting in the age of technology, such as device overuse and keeping kids away from unsafe places on the internet. 
---