---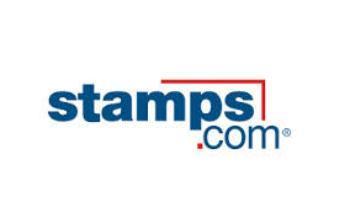 Quick reminder to anybody tempted to avoid stamp-buying trips to the post office by subscribing to Stamps.com: you will be charged a monthly subscription fee, even for the months you don't buy any stamps. And make sure you don't confuse Stamps.com with USPS.com, the official website of the United States Postal Service.
We mention this because we received a handful of complaints from Stamps.com customers who seemed surprised by the subscription charges … and a couple more surprised to learn they were Stamps.com customers in the first place.
Cheryl from Connecticut wrote this week to say "I am getting charged $15.99 for nothing! …. I didn't even realize there was a monthly charge or I never would have signed up. Tried to cancel account and was on hold for 1/2 hour before I could actually get someone to do it."
The week before, Christina in Illinois wrote us after she noticed "a recurring charge on my credit card for $17.95 …. I looked online to cancel. I figured if it was an online service I could cancel online. Wrong. So I called their customer support number to 1) cancel this subscription account and 2) get a full refund."
Long story short, Christina's attempt to get a refund didn't work. She says she bought from Stamps.com back in July, also not realizing she was actually signing up for a subscription. "Please save yourself the trouble and do not even go to this website. It's not USPS (which is what I originally thought)."
Veronica from Washington State might have made the same mistake. She told us "looked at the Stamps.com site at one point while I was trying to purchase postage online. Ended up going to the offical USPS site. They do look alike. I cannot figure out how Stamps.com got my information and started charging my credit card. What a pain to clear up. They did not want to cancel the account online. They wanted a phone call. … I'm still in dispute with my credit card company."
We're going to take a wild guess that maybe Veronica, like Christina, thought she was buying from the post office instead of Stamps.com. The two websites are not clones of each other but do use similar red-white-and-blue color schemes and talk a lot about stamps and postage, and Stamp.com's main page does sport the United States Postal Service logo (as a "licensed vendor" of the USPS).
On Stamps.com's Frequently Asked Questions page, we found this: "What is Stamps.com? Stamps.com is a service that allows you to print official United States Postal Service® postage directly from your PC and printer. Our services are available for a small monthly fee, there are no taxes or additional fees besides the cost of actual postage printed."
It does sound as though, even for people who specifically set out to subscribe to Stamps.com, canceling the subscription is much, much harder than starting it. But remember that it is a subscription, not a one-time online stamp purchase.
---